Bunny James Premium Gluten Free Sweet & Salty Sampler is the perfect gift for every anyone gluten free or celiac.
[1] Chocozero Keto Bark **Almond** 1 oz.
[2] Alter Eco Dark Chocolate Velvet Truffle 0.42 oz.
[1] Partake Foods Cookies**Chocolate Chip** 1 oz.
[1] Legendary Nut Butter **Pecan Pie** .44 oz
[1] Smashmallow Gourmet Rice Crispy (Smashcrispy)
Vanilla 1.15 oz.
[1] Smashmallow Gourmet Rice Crispy (Smashcrispy)
Blueberry 1.15 oz.
[1] Legendary Almonds **Cheddar Bacon** 1.5 oz.
[2] Heavenly Organics Chocolate Almond Honey Patties 0.39 oz.
[2] Heavenly Organics Chocolate Mint Honey Patties 0.39 oz.
[1] Rule Breaker Allergen Free Brownie Birthday Cake 1.9 oz
[1] SmartCakes **Cinnamon** 1 oz.
[1] Bubba's Grand Garlic Parm Banana Chips 1.3 oz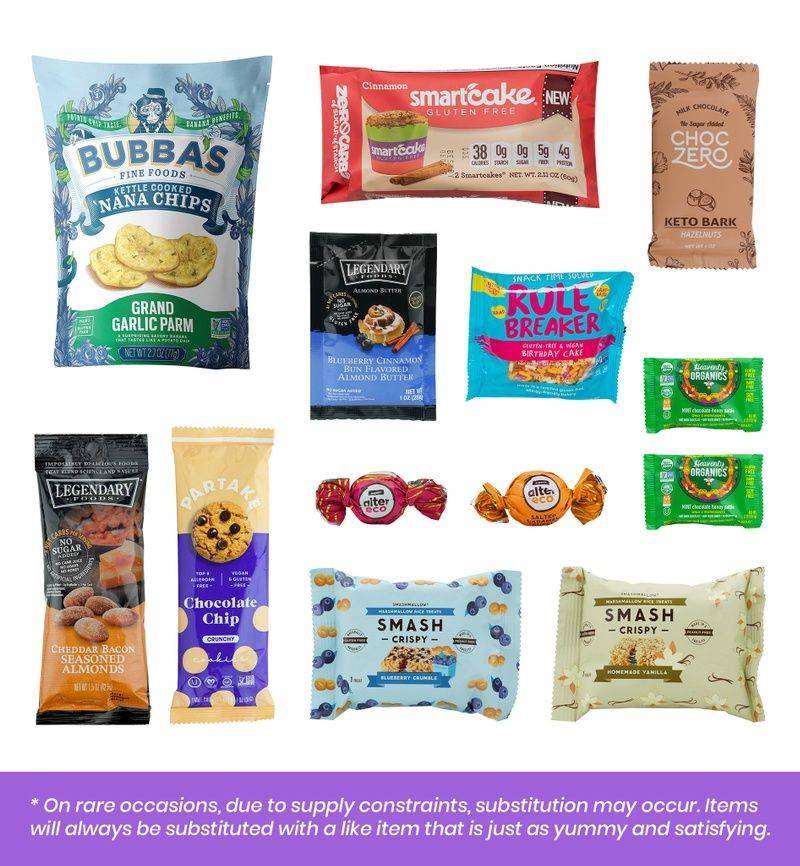 Premium GF Sweet & Salty Box Highlights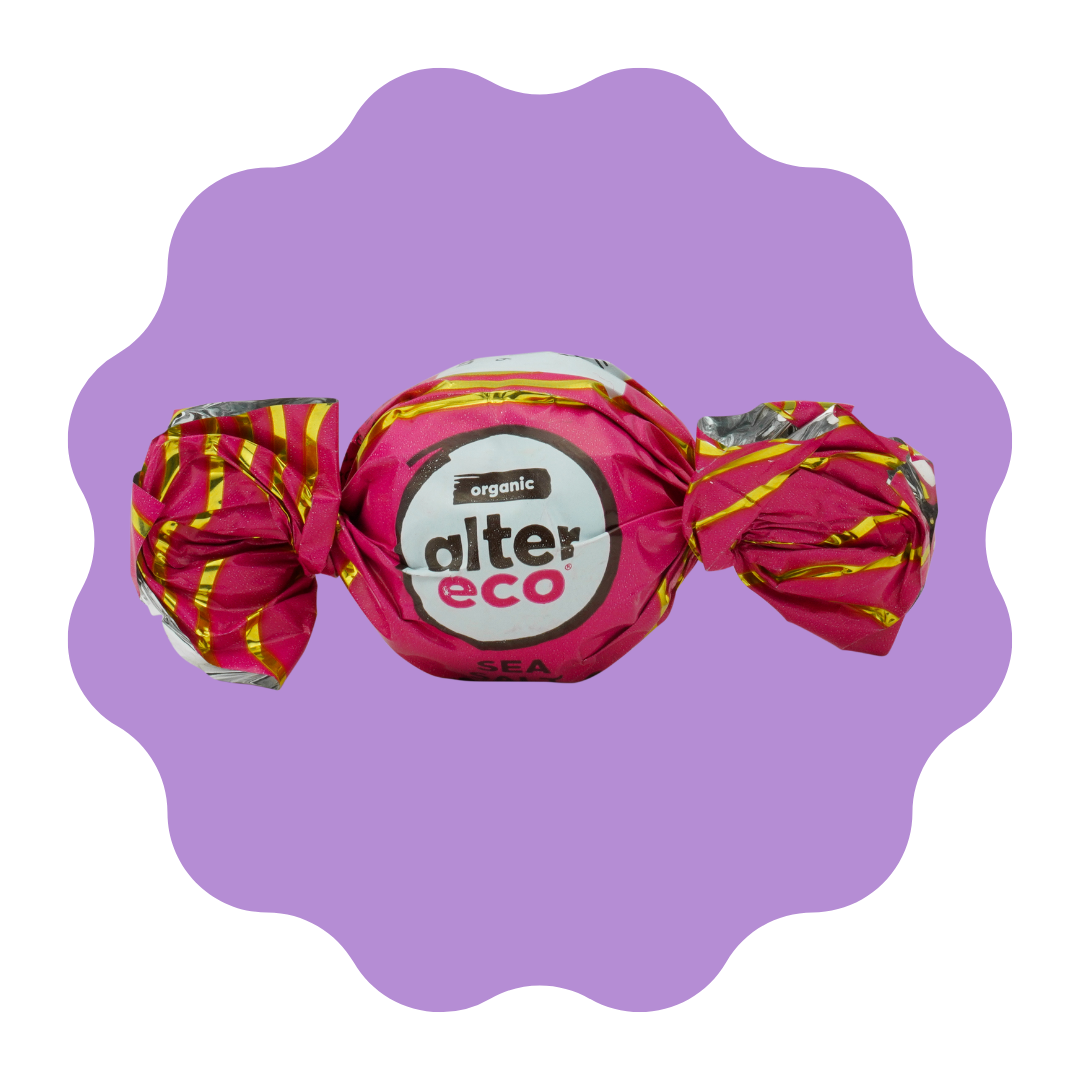 Alter Eco Truffles
This truffle delivers an addictive twist. Decadent ingredients including Malty Ecuadorian cacao and nourishing coconut oil are stirred with a sprinkling of fleur de sel de Guérande for a creamy, deep caramel bite.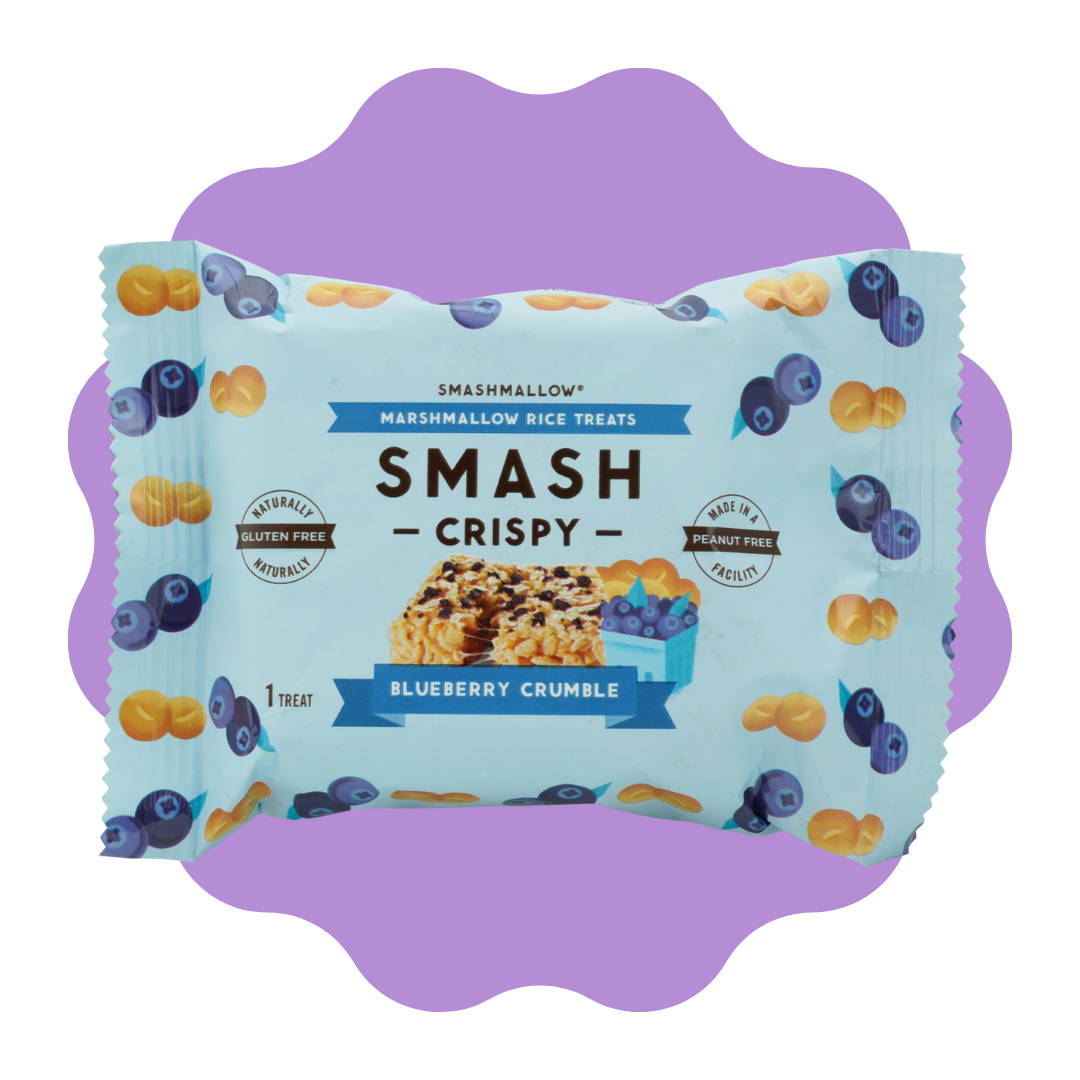 Smash Crispy
Crunchy, chewy, and ooey gooey. This epic smash up is made from only the very best simple ingredients and packed with flavor for a tasty twist on a classic.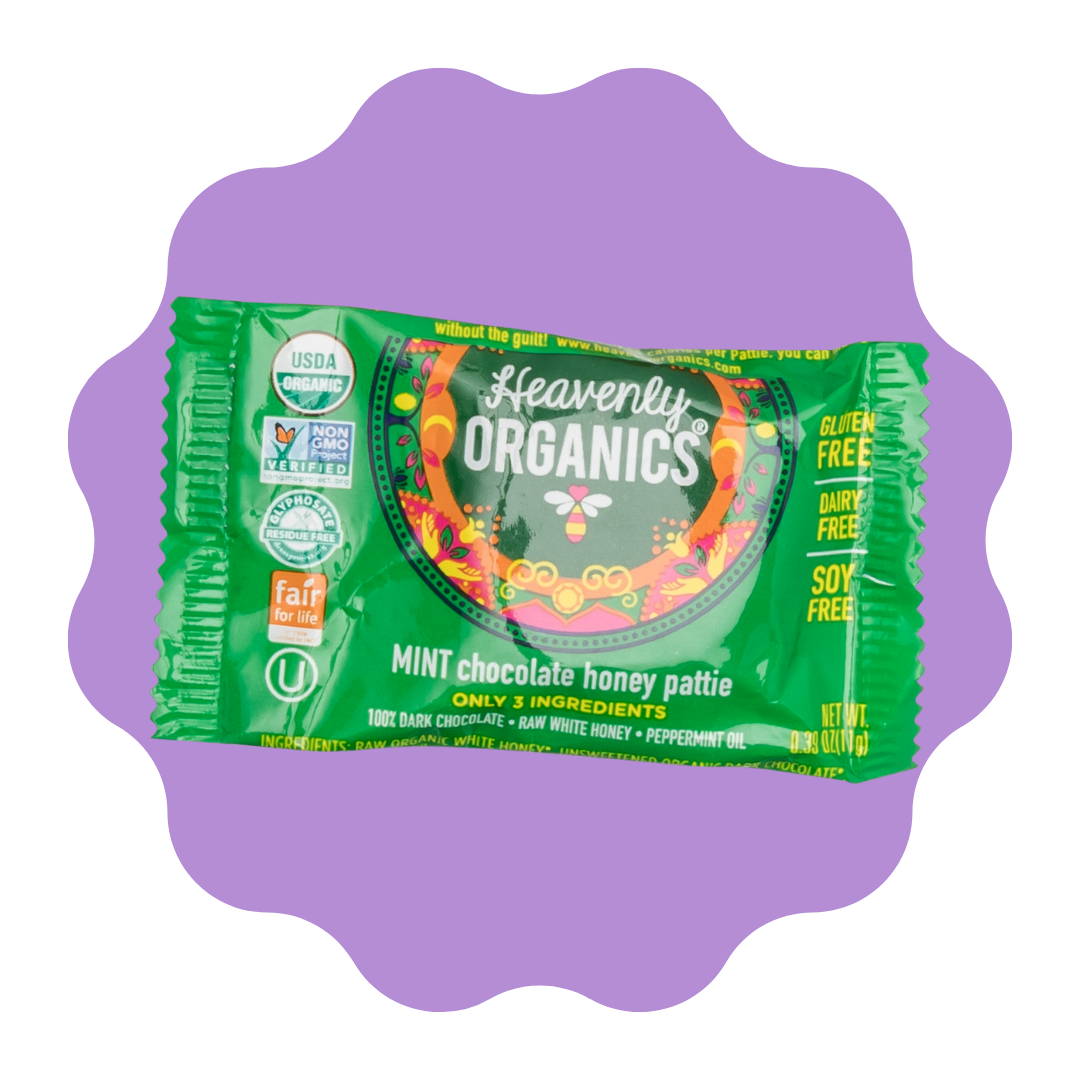 Heavenly Organics Patties
Refreshingly simple. Our 100% Organic Mint Honey Patties are a blend of velvety, white honey and peppermint oil.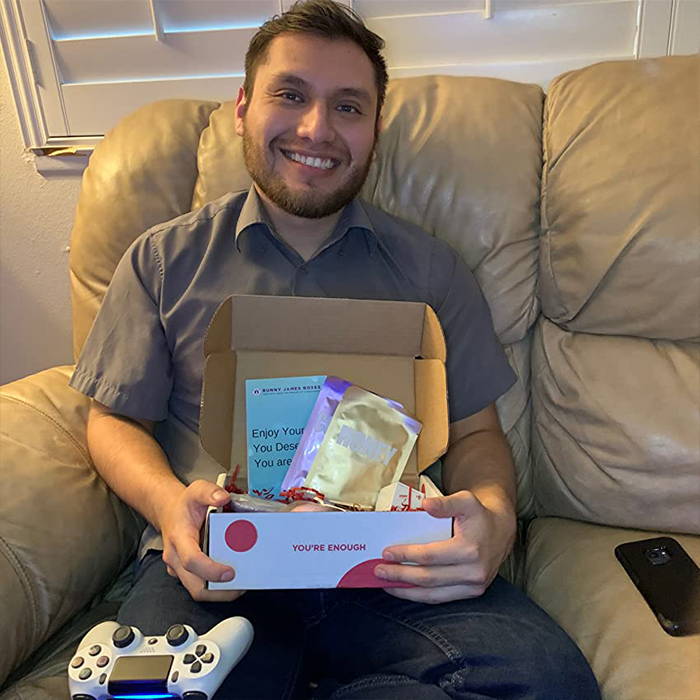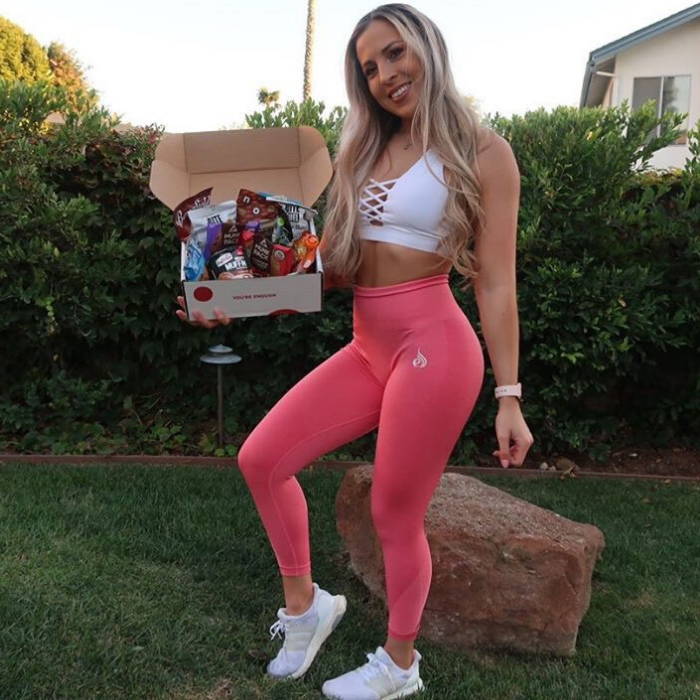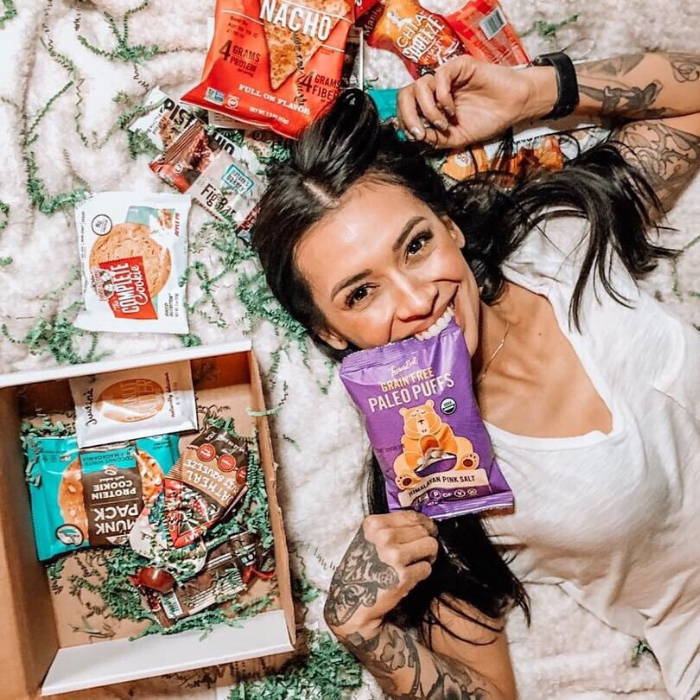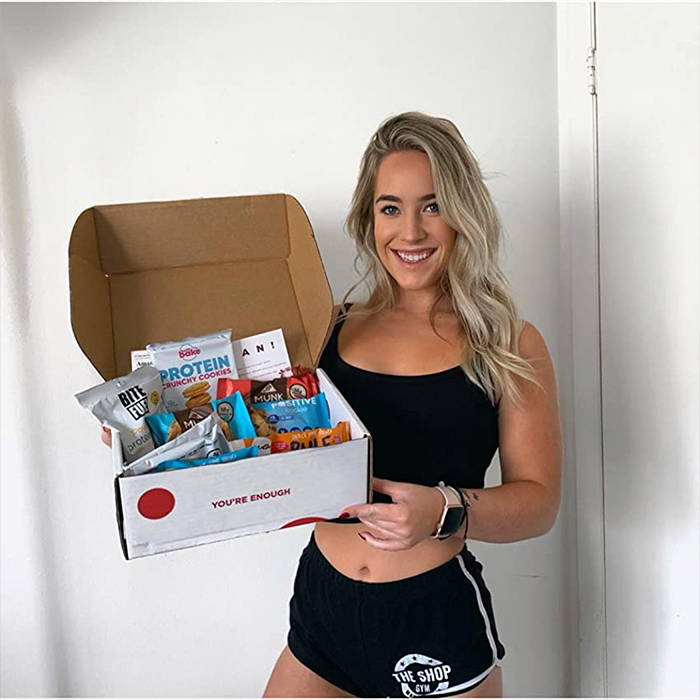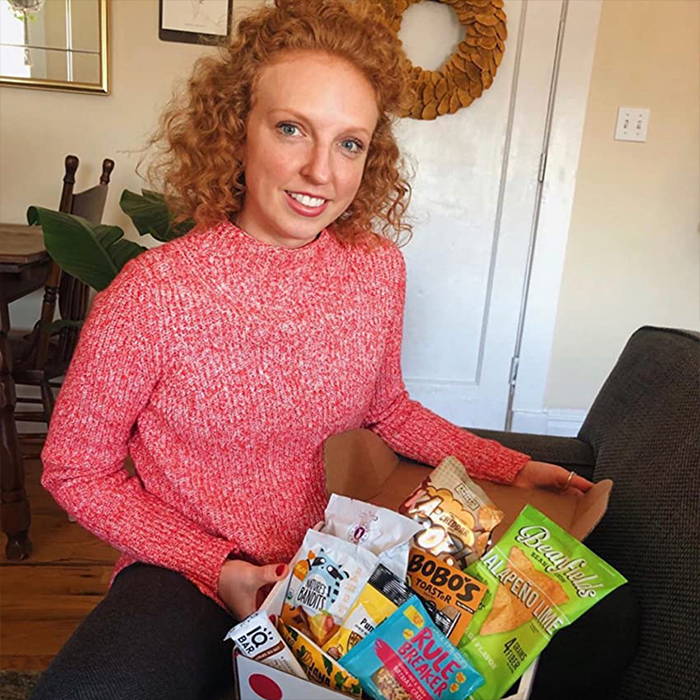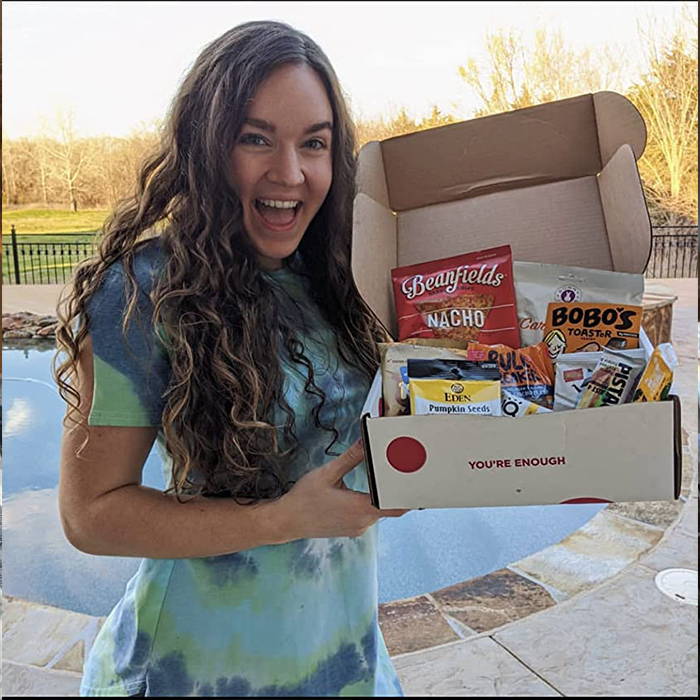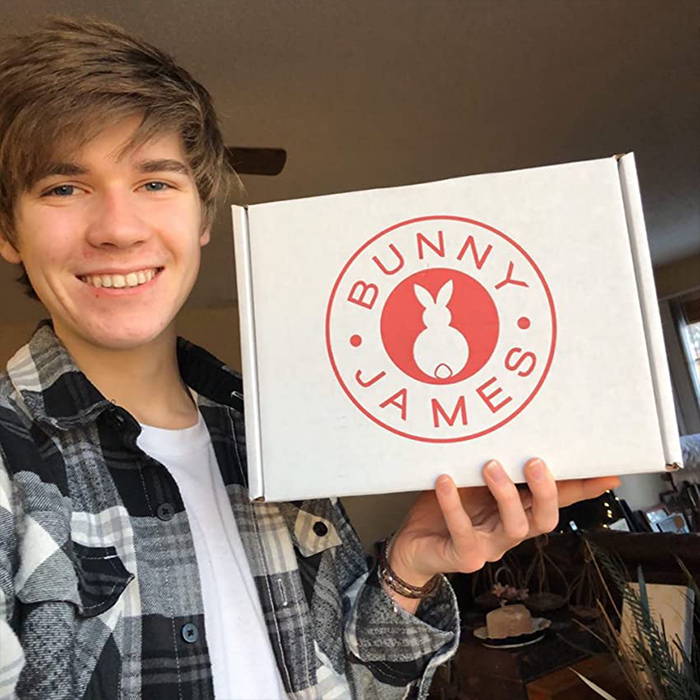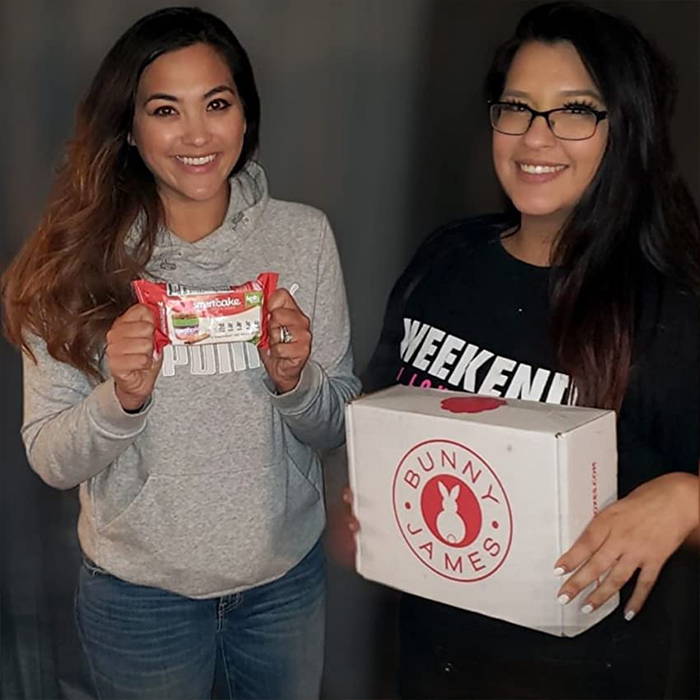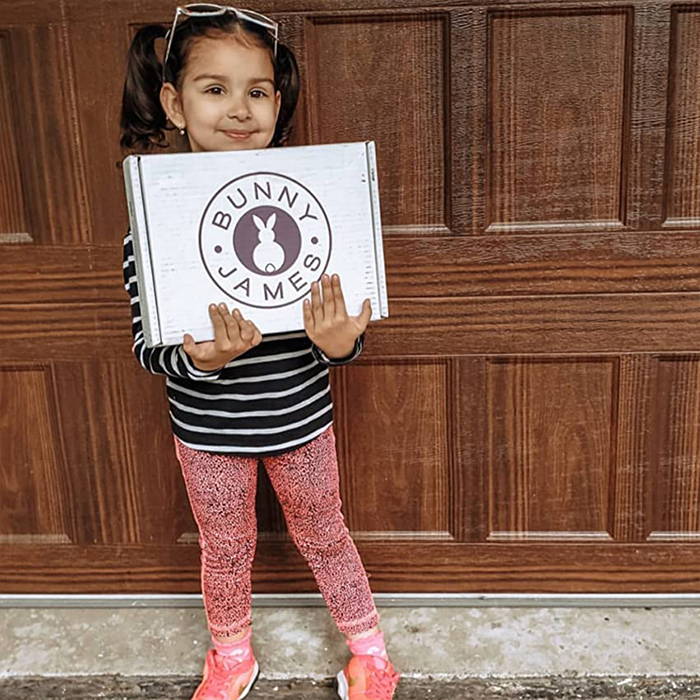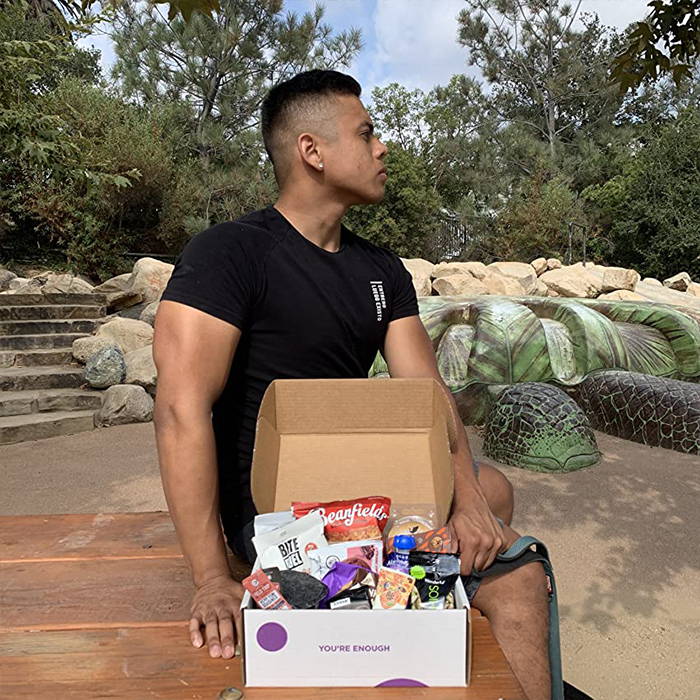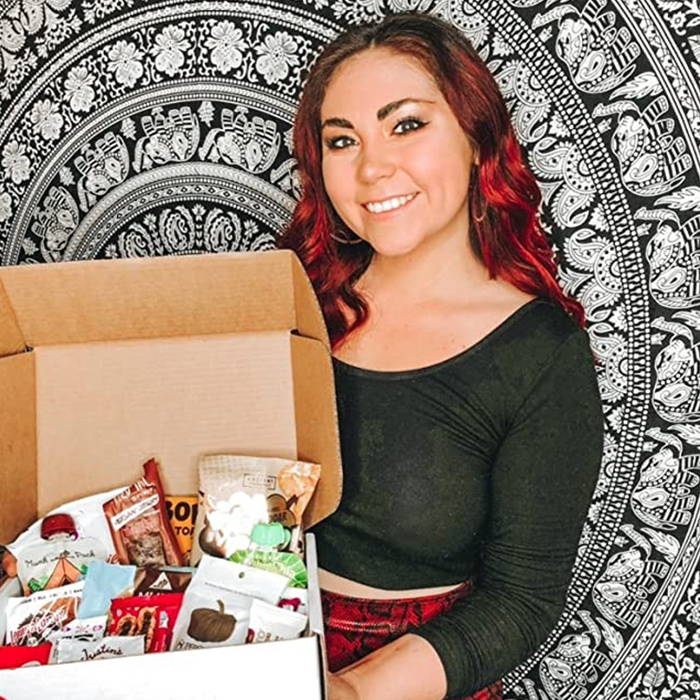 I love the Bunny James Brand. I can Snack all I want to at work and not worry about putting unhealthy ingredients in my body. This is probably my favorite of all the boxes. My dad is gonna love it too!
- Dan

This was a birthday gift for my dad; he absolutely LOVED it! He makes his own jerky and I was looking for seasoning packets when I found this. My dad kept going on and on to my mom what a wonderful gift it was!
- Shelly

I didn't know what to get for my brother in law for Father's Day and figured what better than a variety of snacks. Needless to say he enjoyed every bit and it was gone within a few hours. Appreciated the quality and variety included in this set and will keep Bunny James in mind for future gifts. At least he still has the mug!
- Kameron