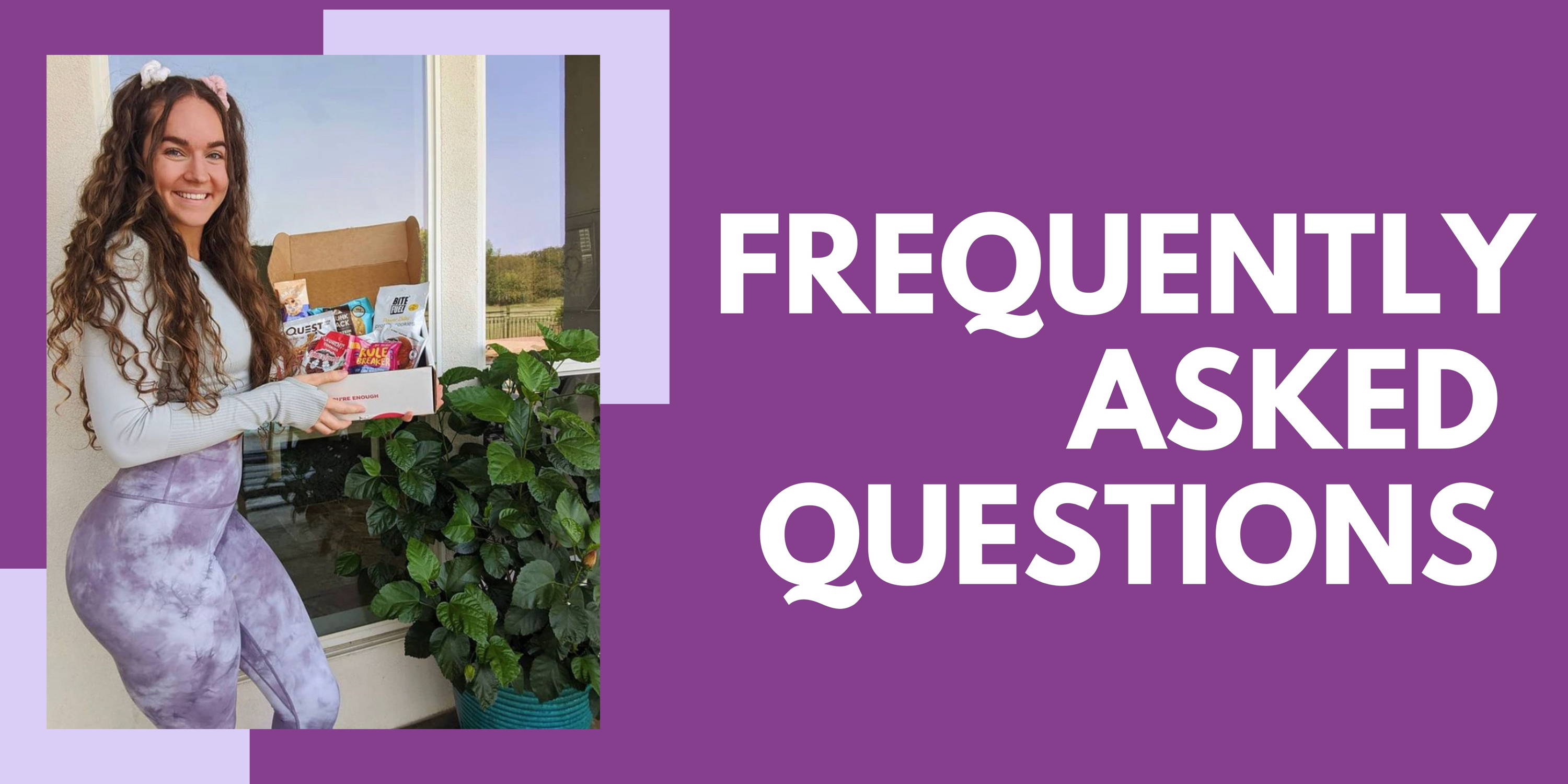 Have Questions? Here are some of our most
common questions and the answers.
Do you offer a vegan snack box?
Answer: Yes, we offer a 100% vegan snack box in our Vegan page.
Where do you ship?
Answer: USA, Canada, Israel, France, Germany, Italy, Norway, Spain, Sweden, United Kingdom, Australia
When will my bunny box be delivered?

Answer: 2-5 business days after purchase.
Any orders processed after 12pm MST will be shipped out the next business day.
No orders will be fulfilled over the weekend as our warehouse is closed Saturday & Sunday.
How long until the product in the box expires?
Answer: Product is guaranteed to 30+ days after arrival

How do I add gift wrap?

Answer: It will be on the check out page or a banner at the top of the page. Still need help? Check out our video!

What is the Delivery Hold?
Answer: You select an available date and we will ship it out 3-4 days prior so it will get delivered as close to that date as possible. We can't predict if Fedex or USPS has any delays which is why we ship it earlier so it might come earlier.

How do I ship to multiple addresses?
Answer: On the check out page there is a bar at the top. Please check it off it should redirect you to a page to insert all addresses. Having trouble? Here's a video!
*when using this feature each address is seen as an individual order and if the total of each box is lower than our free shipping rate, free shipping will not apply*


If I have an issue with my box how do I reach out?
Answer: Email our dedicated customer service team at info@bunnyjamesboxes.com