Bunny James Vegan Jerky Sampler Box is a collection of 8 individually wrapped jerkies. A mix of savory and sweet jerkies, so one is guaranteed to become your new favorite.
[1] Vegky Mushroom Jerky - Original 2.46 oz
[1] Solely Organic Mango Fruit Jerky .80 oz
[1] Solely Organic Pineapple Fruit Jerky .80 oz
[1] Moku Foods Inc. Plant Based Jerky - Hawaiian Teriyaki 2 oz
[1] Savory Wild Mushroom Jerky - Garlic & Black Pepper 2 oz
[1] Noble Jerky in Sweet BBQ Flavor 2.46 oz
[1] Primal Strips Hot & Spicy Shitake Meatless Jerky 1 oz
[1] Primal Strips Mesquite Lime Seitan Meatless Jerky 1 oz
Vegan Jerky Box Highlights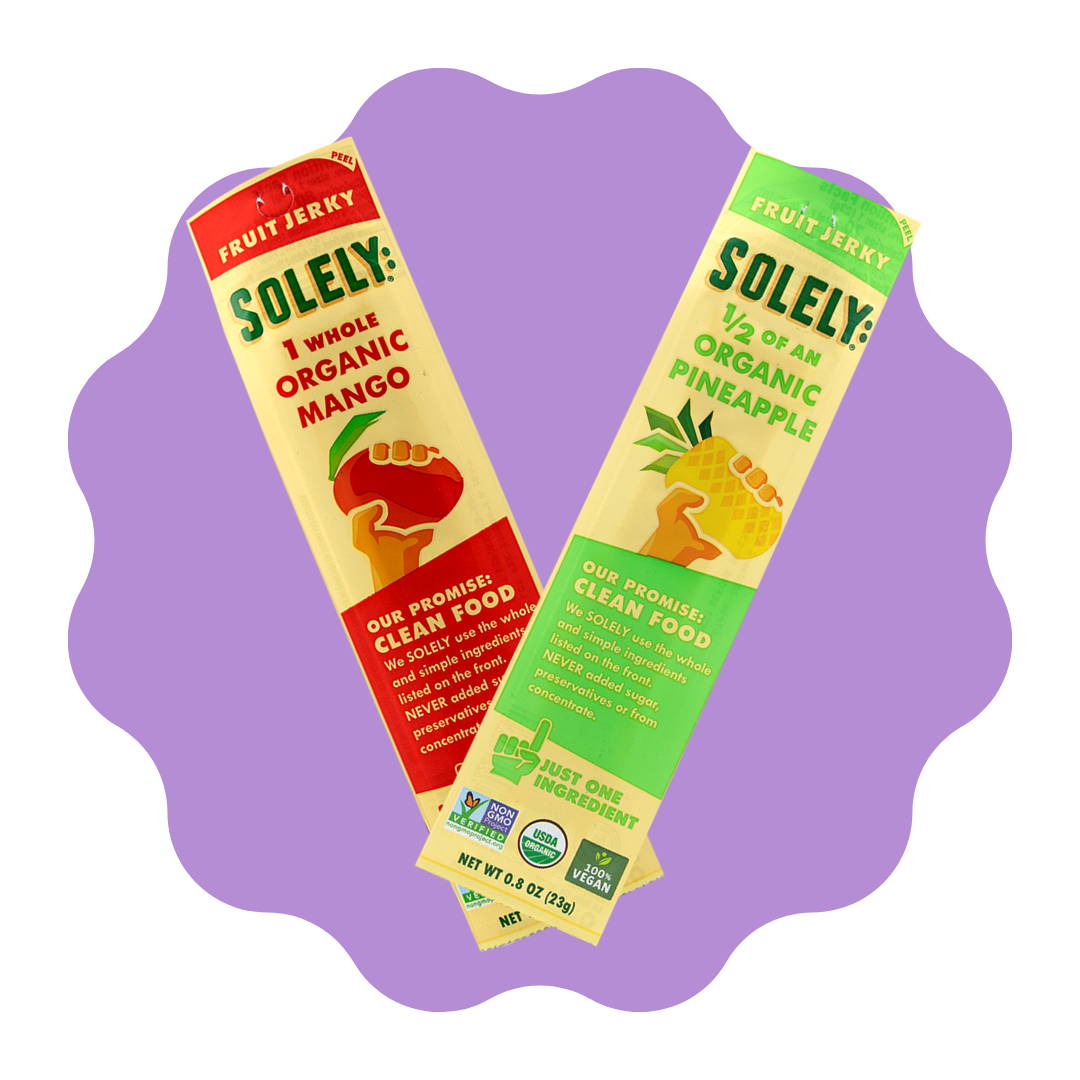 Solely Fruit Jerky
No Sugars, No preservatives and No Concentrates. Just the 1, 2 or 3 whole ingredients listed on the front of the package and nothing else.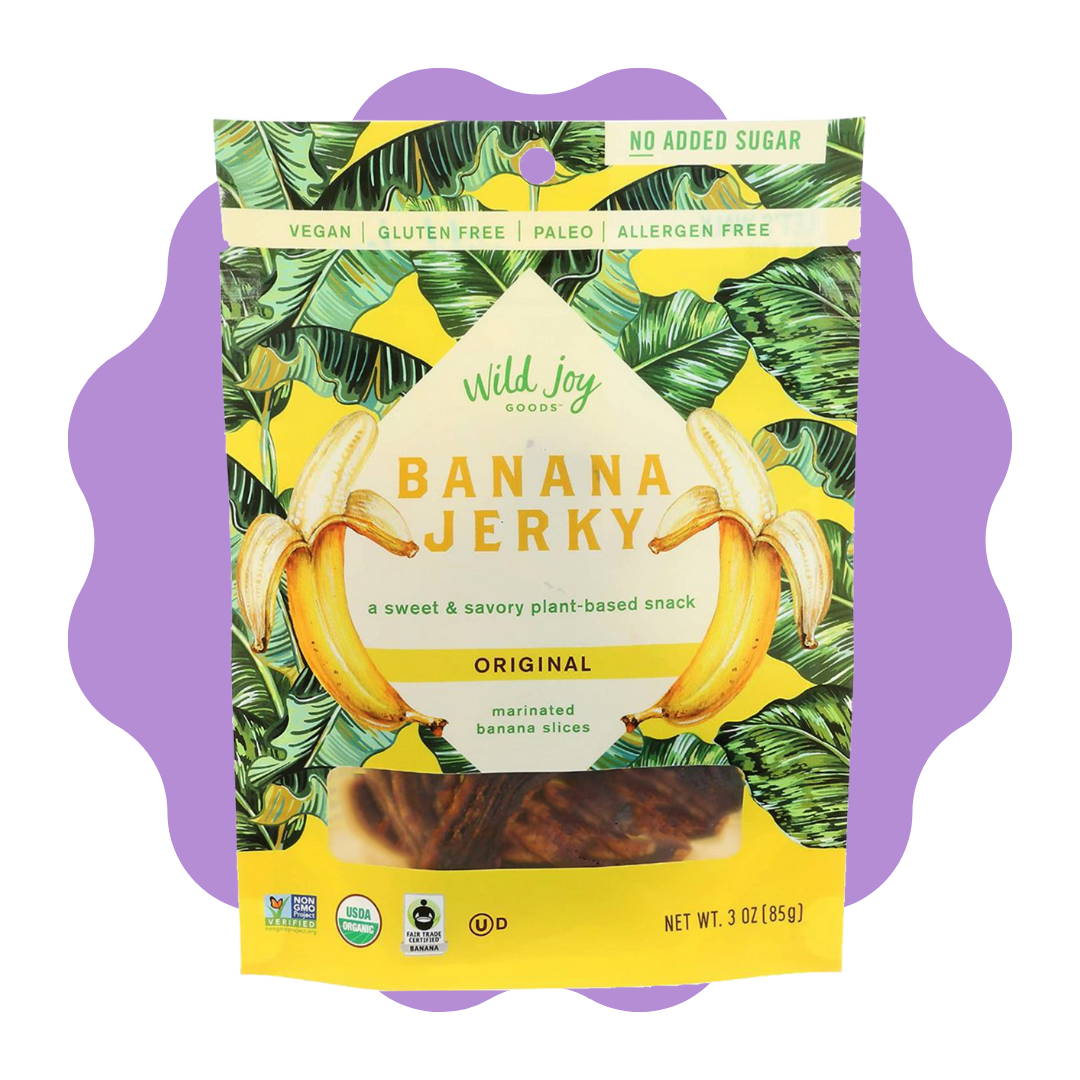 Wild Joy Banana Jerky
These chewy marinated banana slices prove that healthy snacks still taste great. Every ingredient is packed with antioxidants and clean sugar, plus it's sustainably sourced and Fair Trade Certified, so you'll feel as good as this jerky tastes.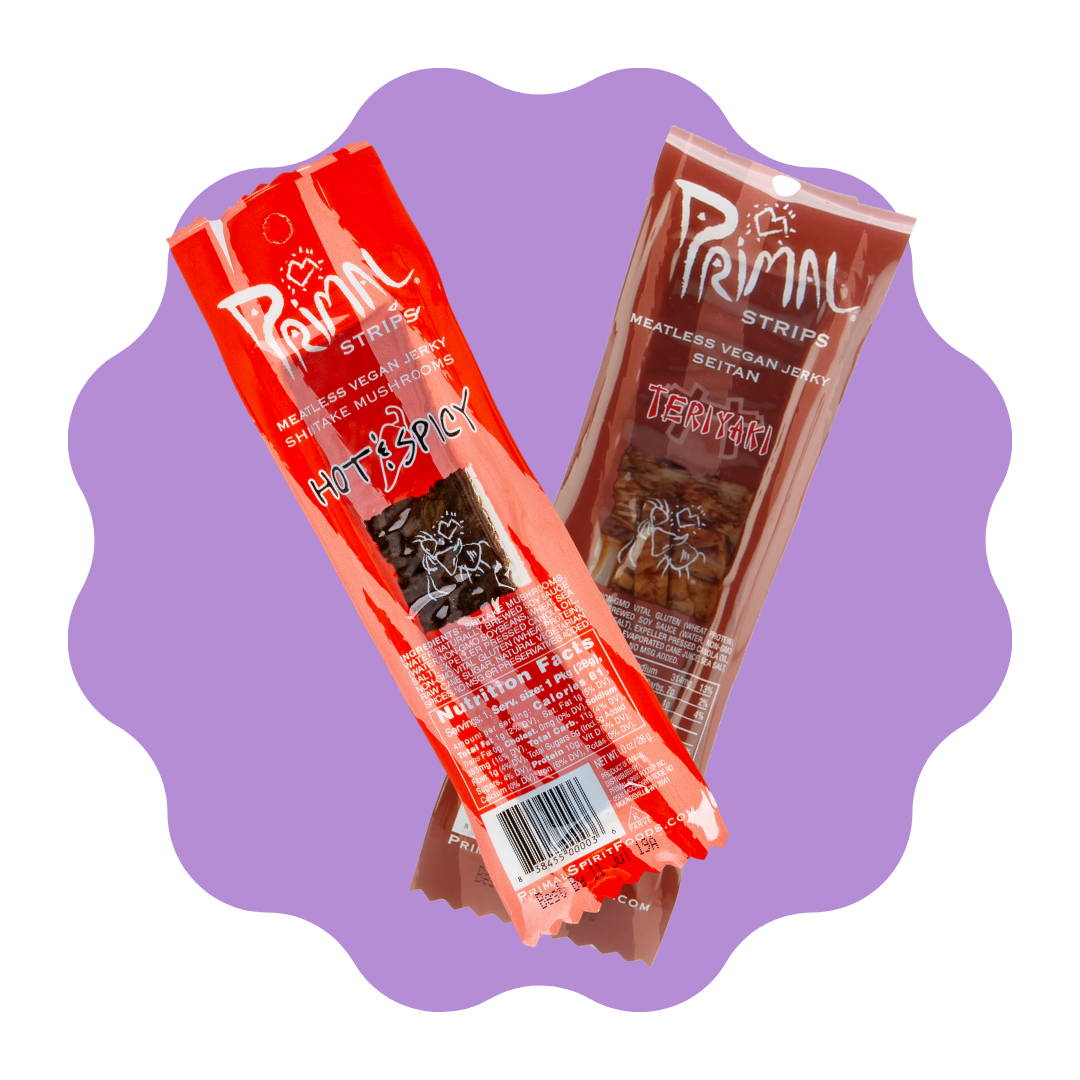 Primal Strips Jerky
Made from seitan, these strips are packed full of more protein than real meat. They're got he real jerky flavor and texture you've been looking for.
Are the snacks the same as in the photo?
The snacks in the photo are the same as what you get in the box minus the flavor.

Based on product availability the flavor of the snack may vary. Occasionally replacement

snacks are used if the manufacturer is out of stock.

Are they gluten free as well?

No, not all items are gluten free but please check out our vegan and gluten free boxes!

Where can I find the ingredients?

All ingredients are listed on the back of each product!

Are they dairy-free?

Yes! All snacks are definitely dairy free!

Are they nut free?

This box includes items that contain nuts, if you're allergic we highly suggest

you please check ingredients before consuming snacks or check out our Allergen Friendly Box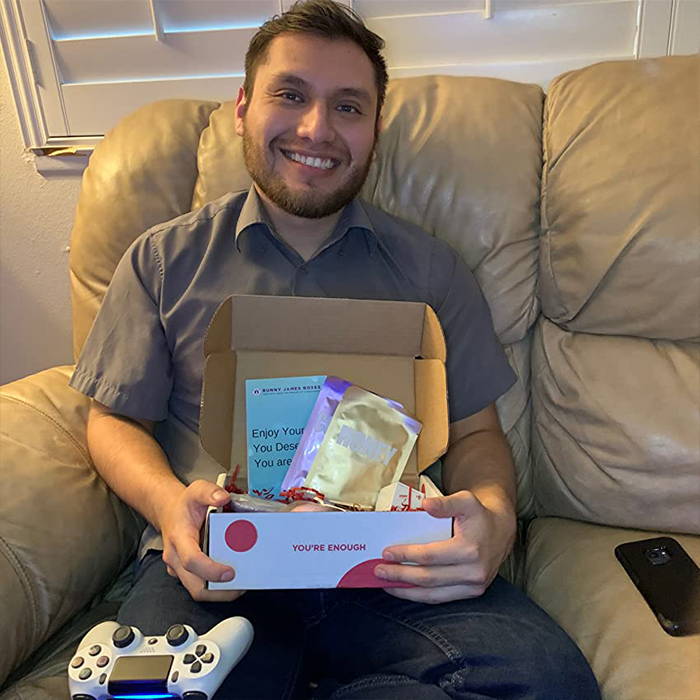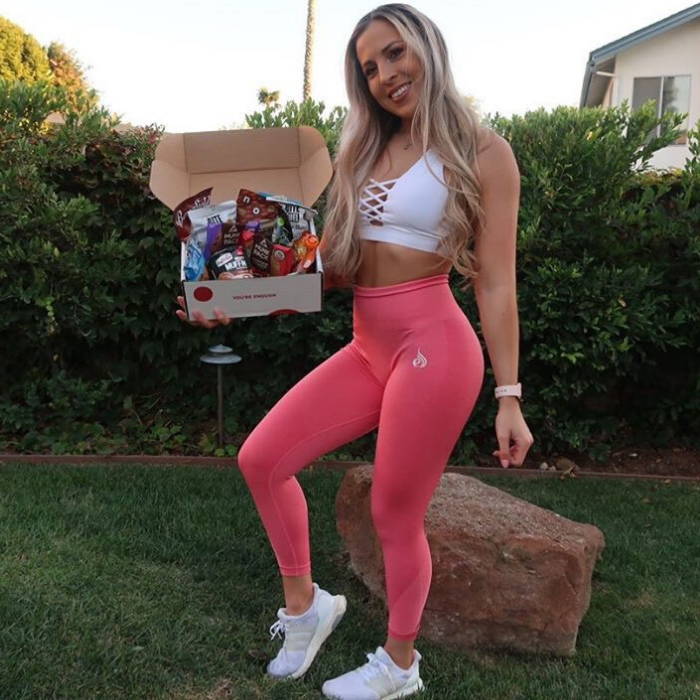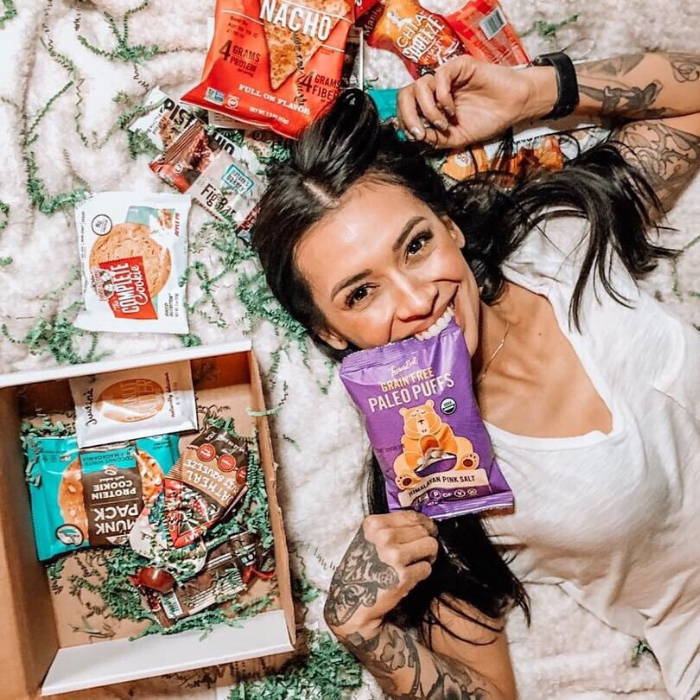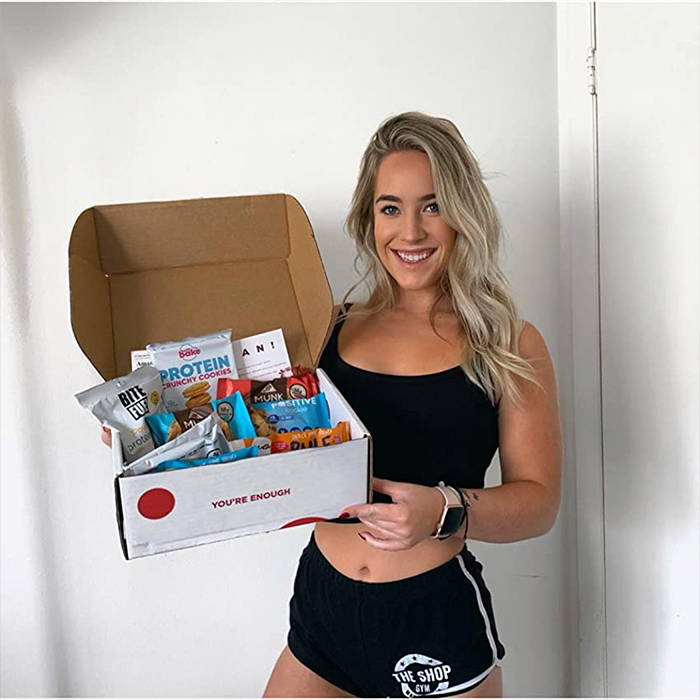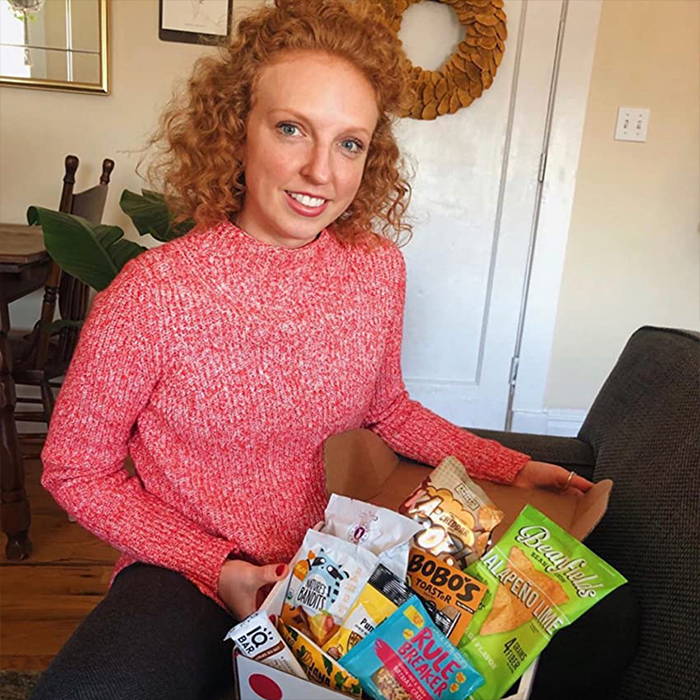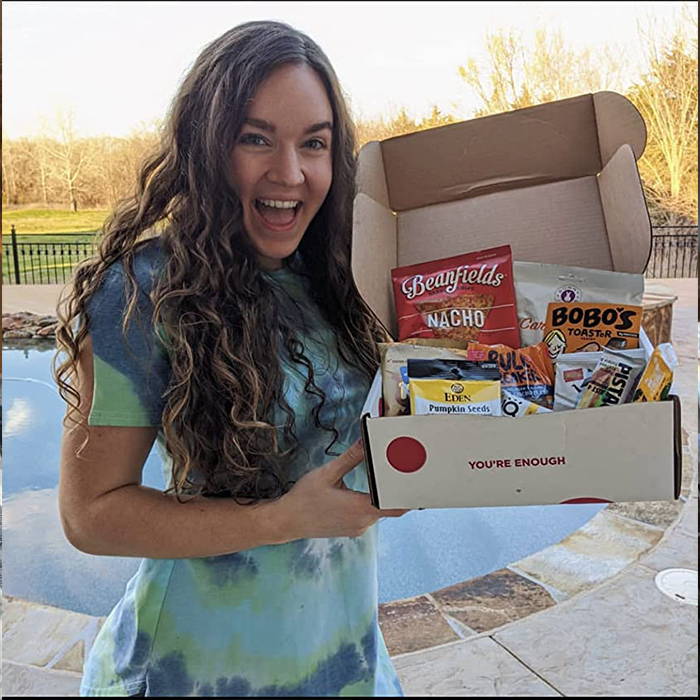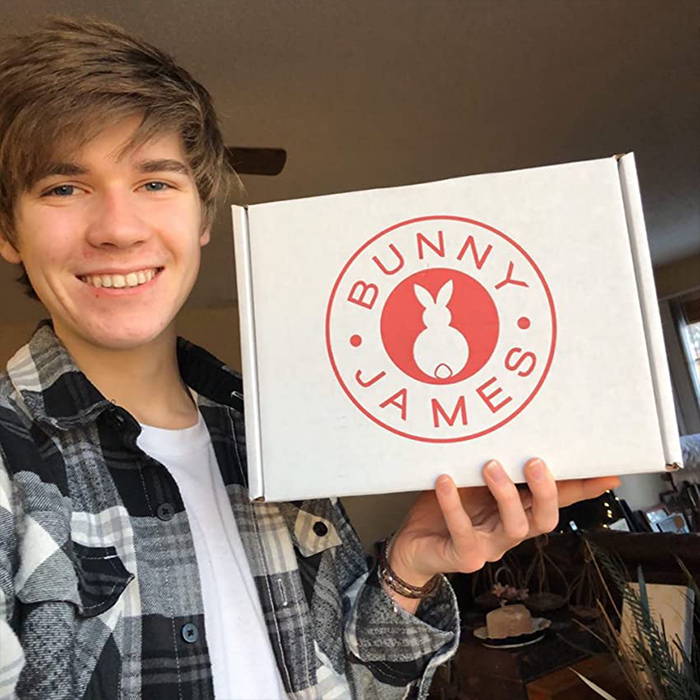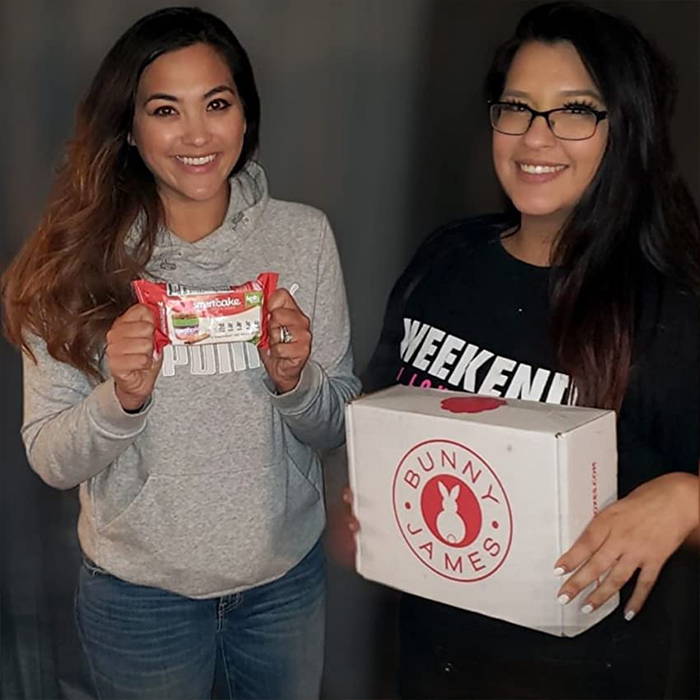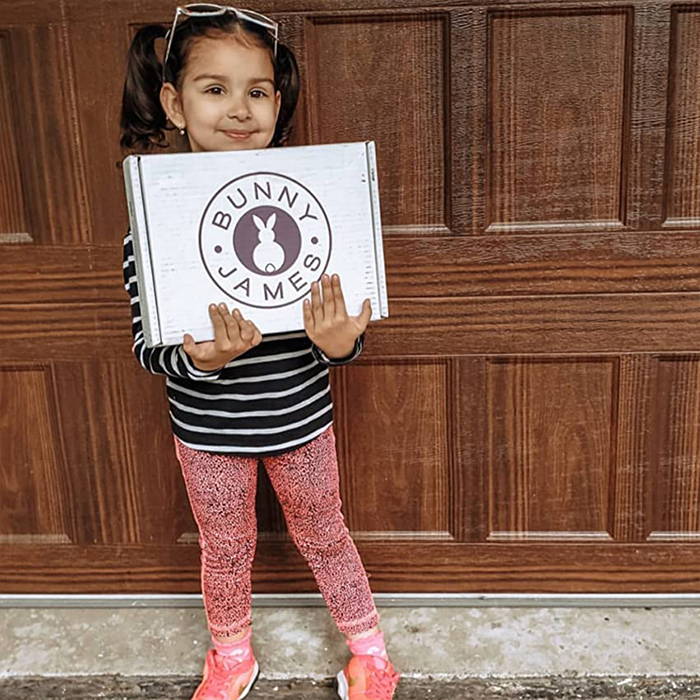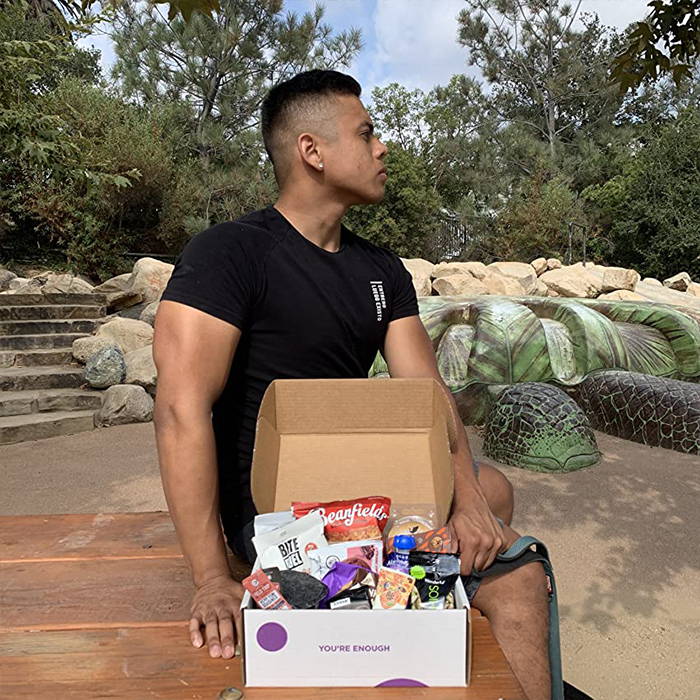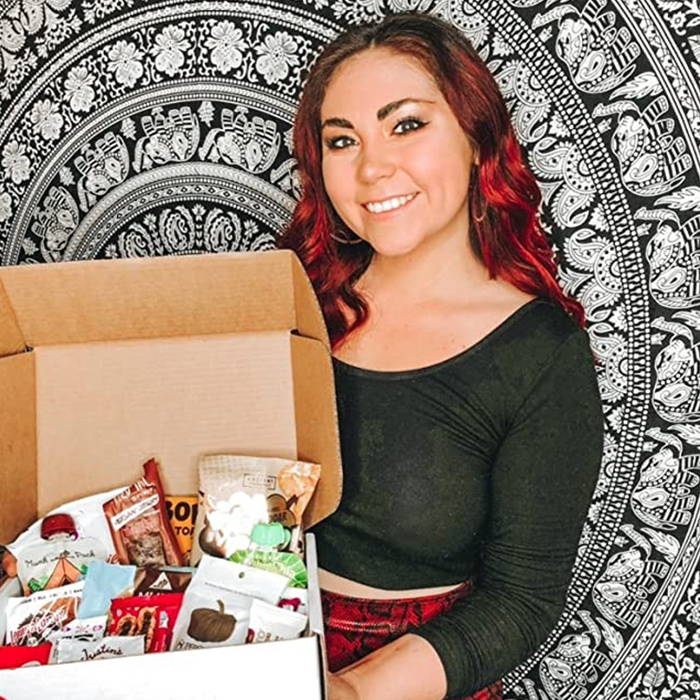 I love the Bunny James Brand. I can Snack all I want to at work and not worry about putting unhealthy ingredients in my body. This is probably my favorite of all the boxes. My dad is gonna love it too!
- Dan

This was a birthday gift for my dad; he absolutely LOVED it! He makes his own jerky and I was looking for seasoning packets when I found this. My dad kept going on and on to my mom what a wonderful gift it was!
- Shelly

I didn't know what to get for my brother in law for Father's Day and figured what better than a variety of snacks. Needless to say he enjoyed every bit and it was gone within a few hours. Appreciated the quality and variety included in this set and will keep Bunny James in mind for future gifts. At least he still has the mug!
- Kameron