Get ready to discover the newest, most delicious, healthiest, and trusted keto brands.
[1]

Keto Bar Chocolate Peanut Butter Fat Bar 1.65 oz

[1] IQ Brain Fuel Bar 1.6 oz.
[1] Karma Nuts Golden Turmeric Wrapped Cashews 1.50oz
[1] Feild Trip Original Beef Jerky 1 oz.
[1] Nunbelievable Low Carb, Low Sugar Keto Friendly Snickerdoodle w/Baobab Cookies 3.04 oz.
[1] Southern Recipe Small Batch Sea Salt & Black Pepper Pork Rinds 0.88 oz.
[1] Chomps Grass Fed and Finished Beef Jerky 1.15 oz.
[1] Keto Farms 1 oz.
[1] Munk Pack Keto Granola Bar Almond Butter Chip 1.12 oz.
[1]

Legendary Almond Butter Squeeze Pack Blueberry Cinnamon Roll 1oz.

[2]

Blue Diamond Whole Natural Almonds 0.625oz
[1] Brami Garlic & Rosemary Italian Snacking Beans 2.30 oz.
[1] Bubbas Chocolate Chip Cookie Dough Glazed Keto Nut Mix 1.20 oz.
[1] Further Food Collagen Peptides On-the-Go Packets .28 oz.
[1] Eden Pocket Snacks Seeds, Pumpkin,1 oz.
[1] Mission Meats Turkey Sticks 1 oz.
[1] Think Jerky Turkey Mini Stick .6oz
[1] Diamond Foods Himalayan Pink Salt Walnuts 1.00 oz.
[1] Pizoots Infused Gourmet Peanuts 1.45oz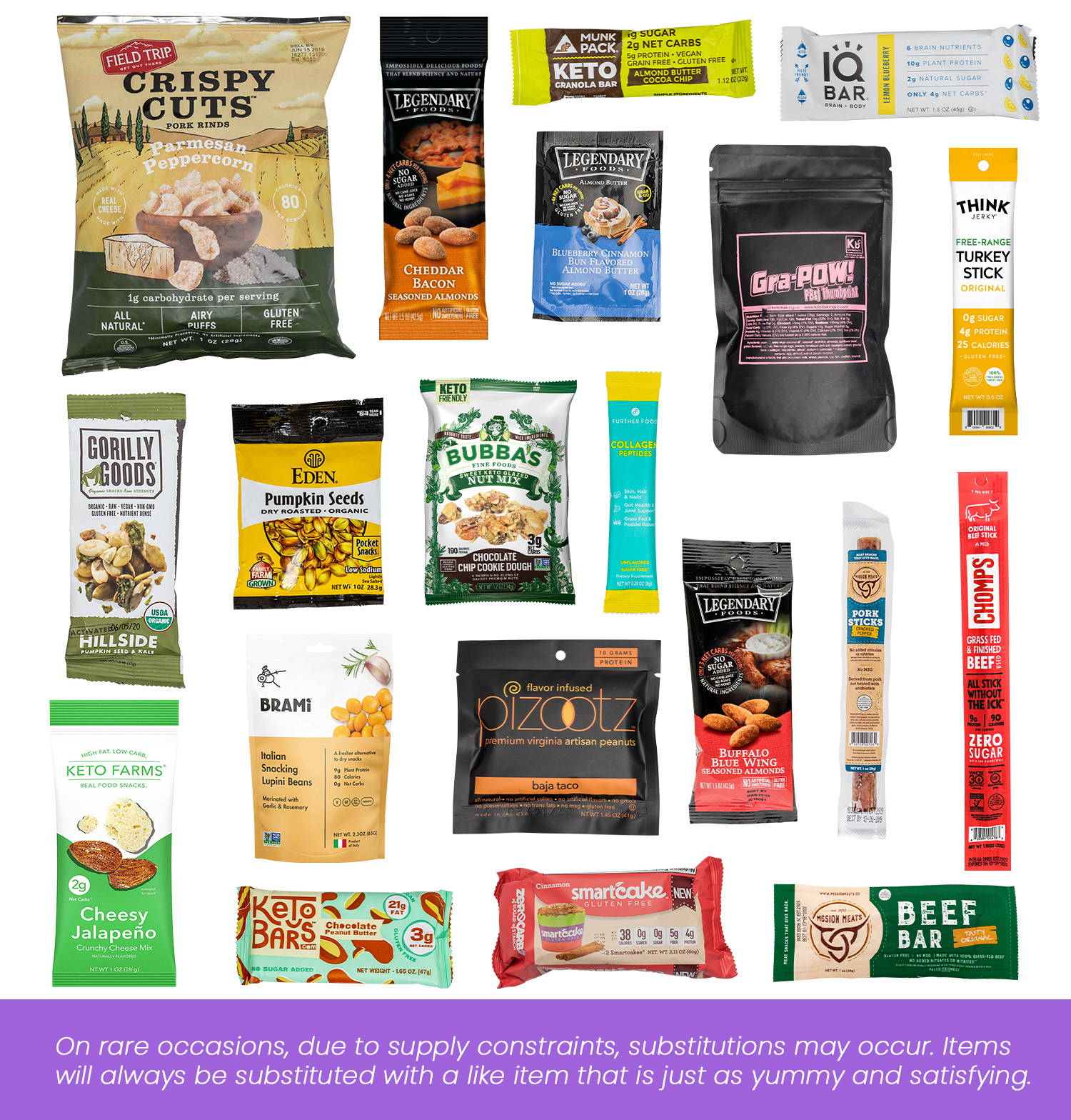 Deluxe Low Carb Keto Box Highlights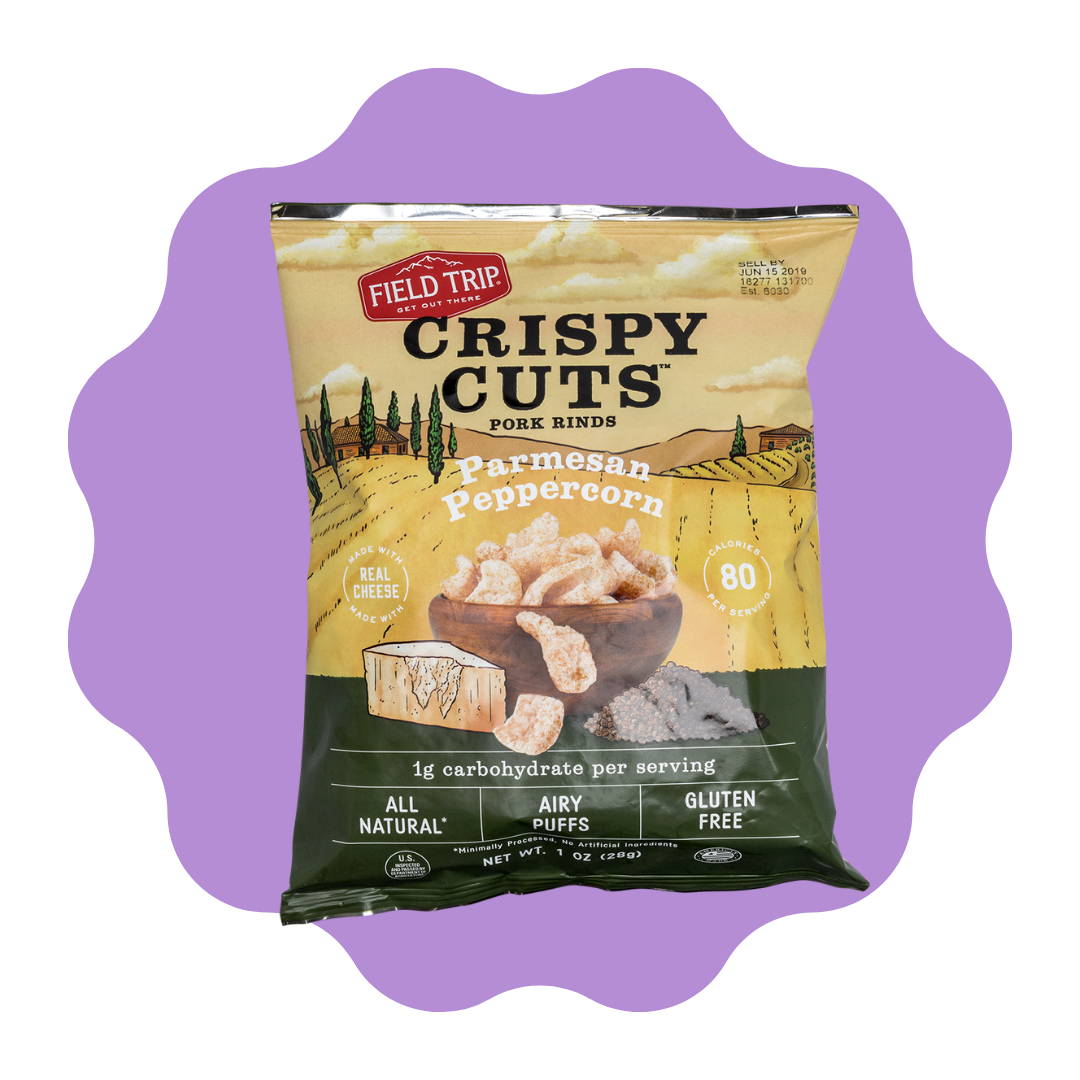 Crispy Cuts Pork Rings
High in protein and low in carbs which makes them a great snack! The perfect snack for your glove compartment, backpack or purse. Gluten Free, All Natural, no added preservatives or artificial flavors.
Legendary Seasoned Almonds

Indulge without feeling guilty or worry about adding junk to your diet! Low carbs, no added sugar, and bold flavors that taste like junk food but isn't!
Smartcake
They have 5 grams of fiber, 4 grams of protein and still manage to taste great with No sugar and No starch. At only 38 calories per Smartcake!
What's in the keto box?
A variety delicious and nutritious keto approved snacks, ranging from chips to sweets! Hand selected to fit the keto lifestyle.


How much net carbs per serving will my snacks have?
Below 5g of net carbs per serving


What criteria do you use to determine this is keto friendly?
All products are below 5 grams of net carbs, no grains, and malitol free.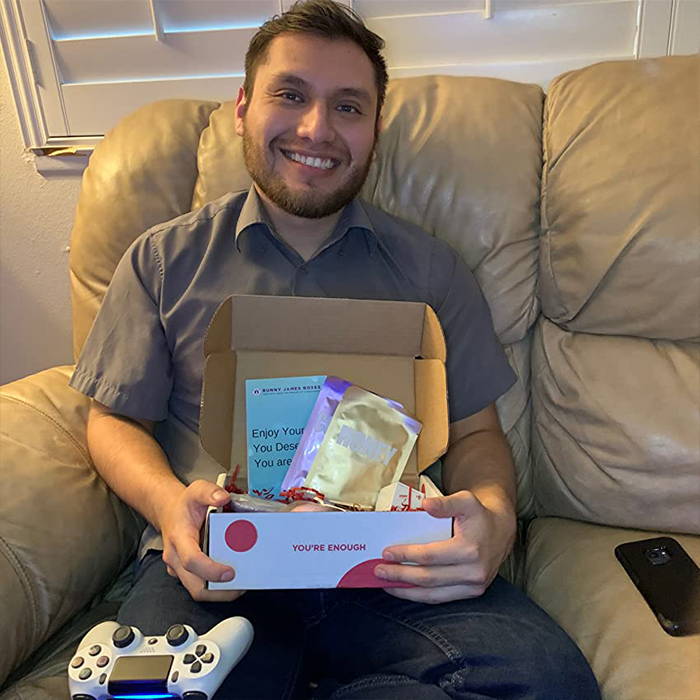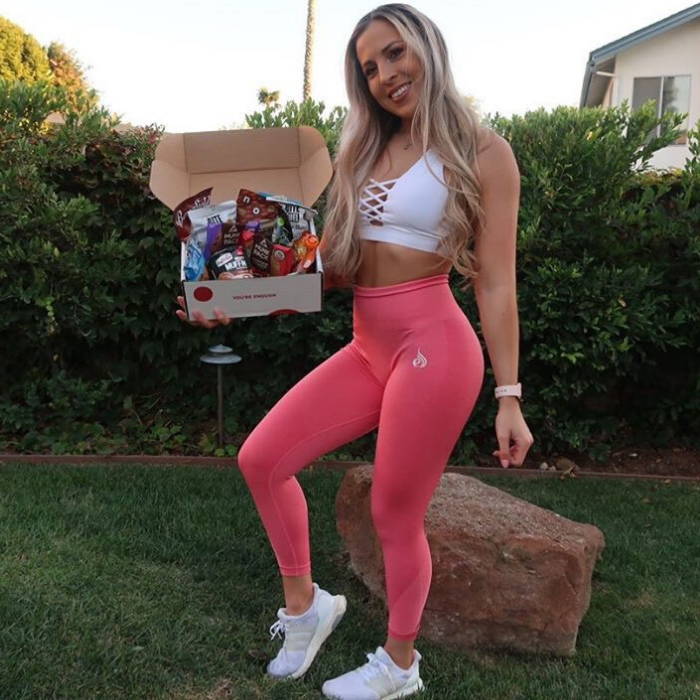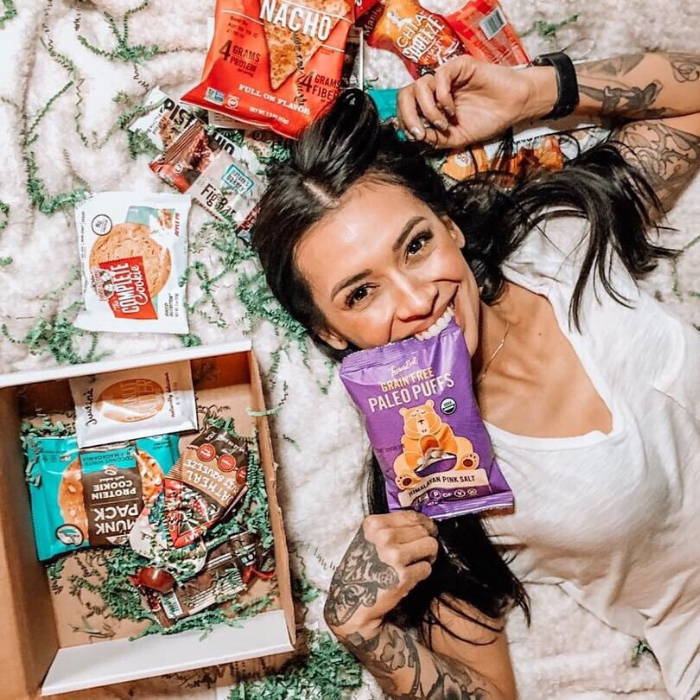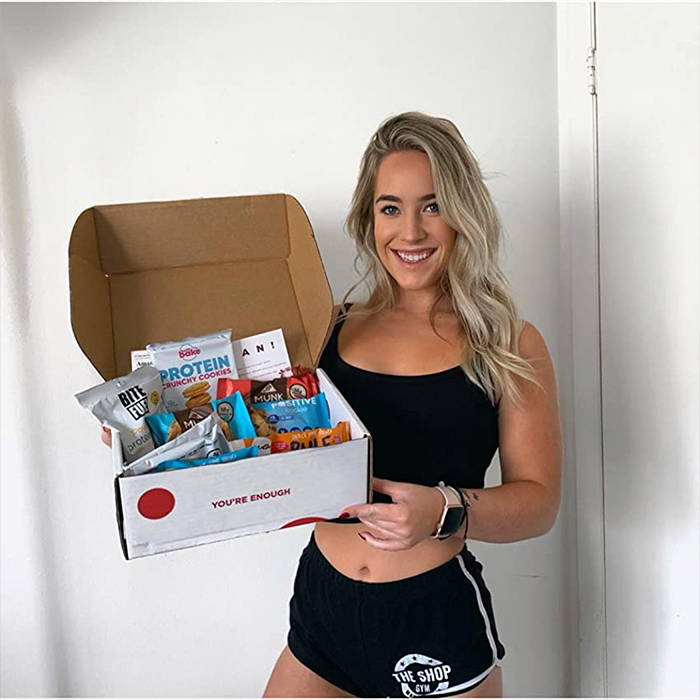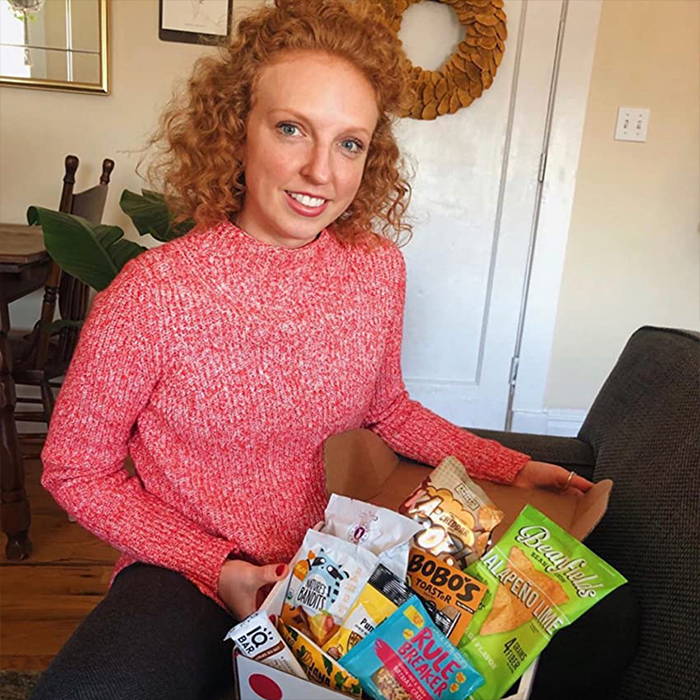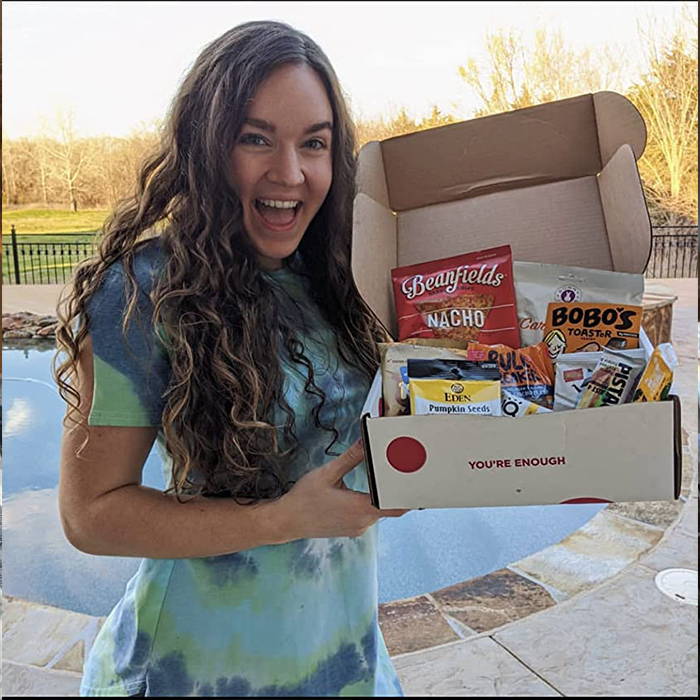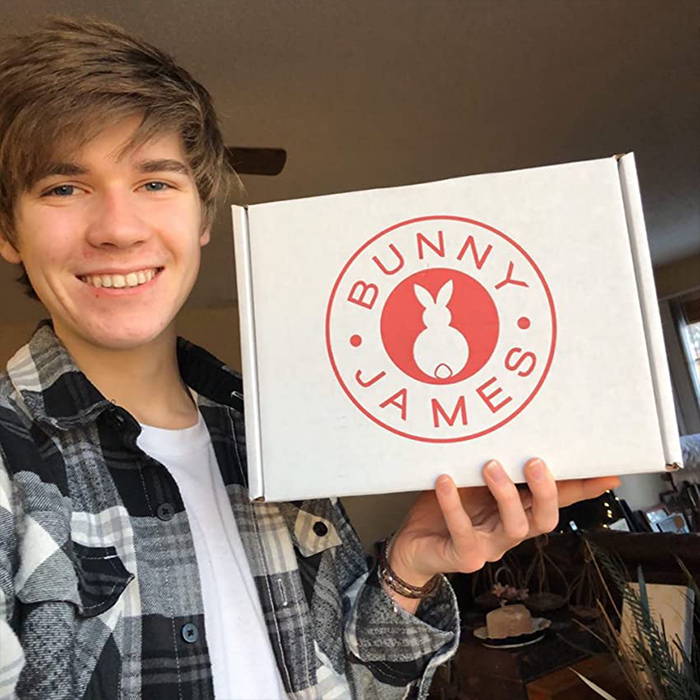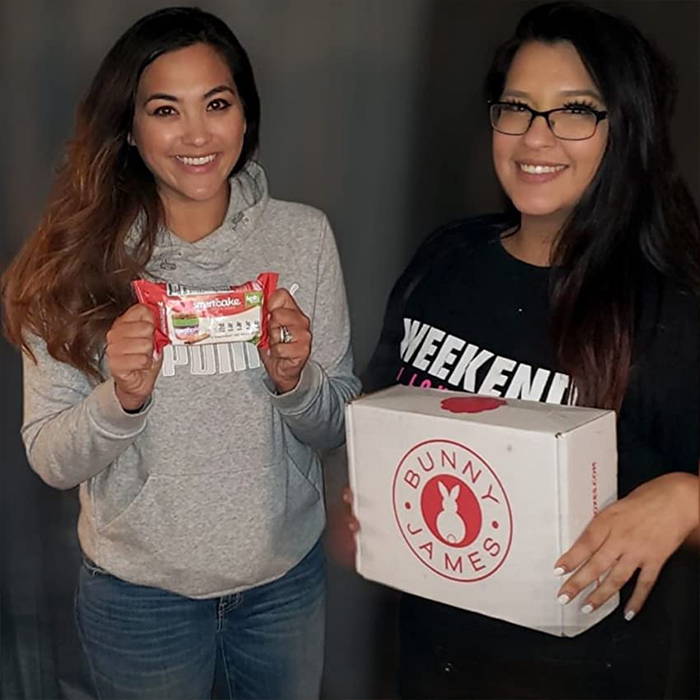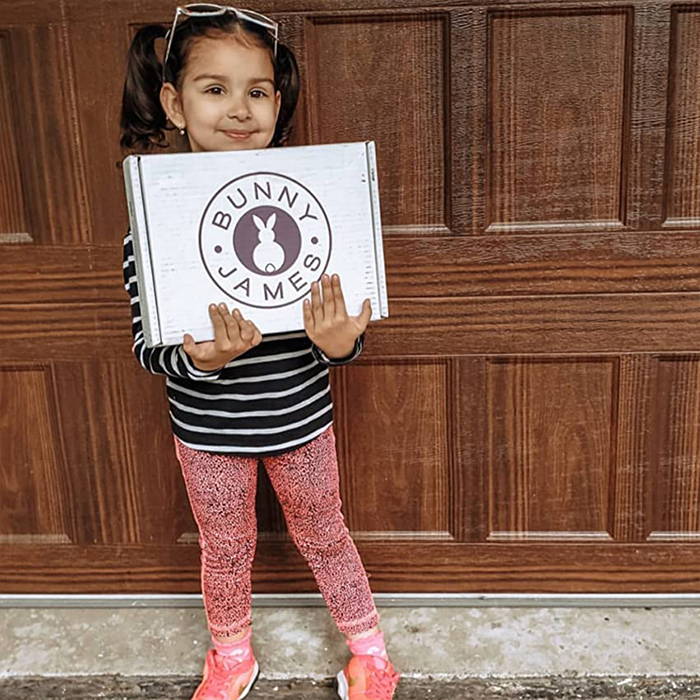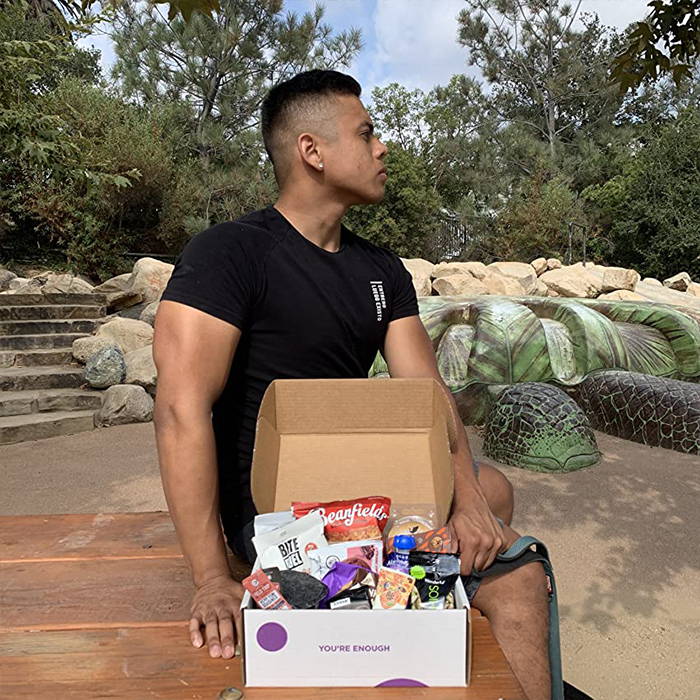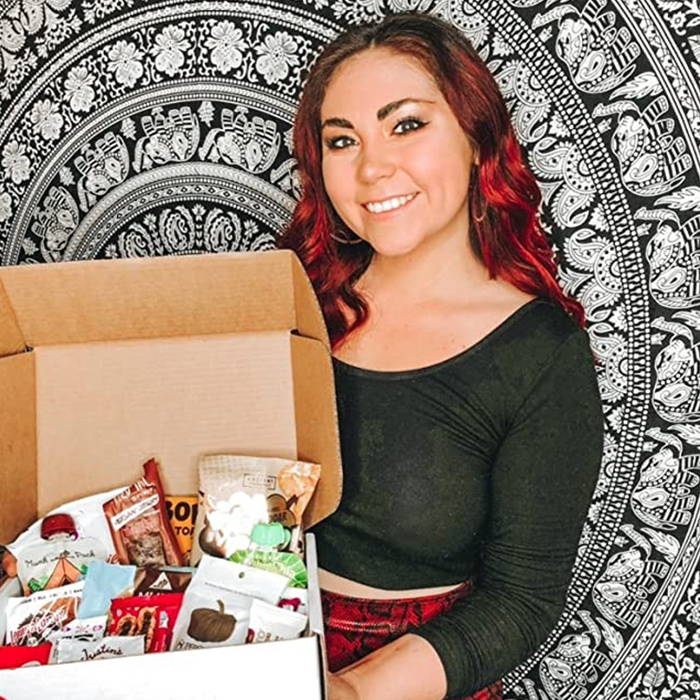 I love the Bunny James Brand. I can Snack all I want to at work and not worry about putting unhealthy ingredients in my body. This is probably my favorite of all the boxes. My dad is gonna love it too!
- Dan

This was a birthday gift for my dad; he absolutely LOVED it! He makes his own jerky and I was looking for seasoning packets when I found this. My dad kept going on and on to my mom what a wonderful gift it was!
- Shelly

I didn't know what to get for my brother in law for Father's Day and figured what better than a variety of snacks. Needless to say he enjoyed every bit and it was gone within a few hours. Appreciated the quality and variety included in this set and will keep Bunny James in mind for future gifts. At least he still has the mug!- Kameron