Make this Easter special and discover the newest, most delicious, healthiest, and trusted candy brands.
It's the perfect gift for every Easter party! Extra exciting for kids! We made sure to select healthy snack glowing with color and they will have the jot of opening some eggs with snacks inside them!
[1] Bunny James Foods Organic Carrot Fries 1 oz.
[1] Partake Foods Cookies**Chocolate Chip** 1 oz.
[1] Annie Bunny Fruit Snacks .50 oz.
[1] Chocolove Marshmallow Egg .6 oz.
[1] Chocolove Cups Milk Chocolate **Peanut Butter**
[1] Chocolove Bar Toffee and Almond 1.06 oz
[1] JanaBanana Banana Bar 1.06 oz.
[1] YumEarth Sour Beans .70 oz.
[1] Rule Breaker Brownie **Deep Chocolate Chunk** 1.90 oz.
[1] KaPop Vegan Puffs **Cheddar** 1 oz.
[1] Nature's Bakery Fig Bar 2 oz.
[1] Chasin Dreams Sweet and Salty Popped Sorghum 1 oz.
[1] Alter Eco Truffle **Chocolate Velvet** .42 oz
[1] ChocZero Milk Easter Bunny 4 oz.
[1] Natural Easter Egg Coloring Kit-Plant Based Colors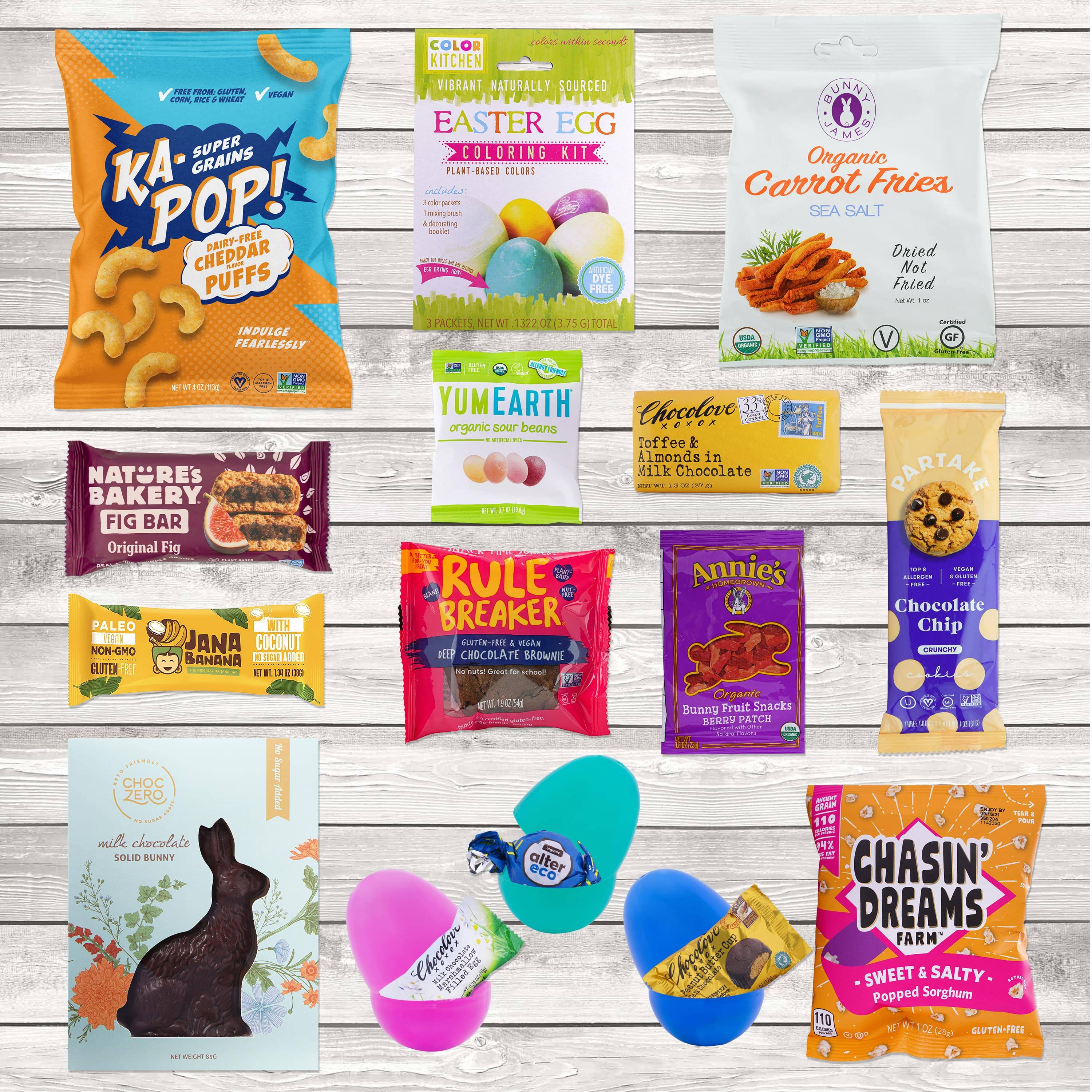 Natural Easter Egg Coloring Kit
Easter egg dyes and paints made from herbs and plant colors. Easter Kit Box makes egg drying tray!
NATURALLY SOURCED * ARTIFICIAL DYE-FREE * PLANT COLORS * GLUTEN-FREE * NON-GMO
ColorKitchen's vibrant dyes color eggs within seconds, making a rainbow of color combinations!
Each comes with a mixing brush. Egg Kit also includes decorating booklet.
Milk Chocolate Easter Bunny
The Easter bunny isn't skipping your keto house this year... with this 3oz keto friendly milk chocolate bunny made of solid chocolate, we are bringing Spring to you! Kids and adults will rejoice in this simple sugar free confection, reminding you of the season's arrival and joy chocolate holds.
This keto gift is the perfect present for those who can't have sugar but still want a Spring basket.
Seasonal and with zero added sugar, and no sugar alcohols: ChocZero is the new standard in sweet.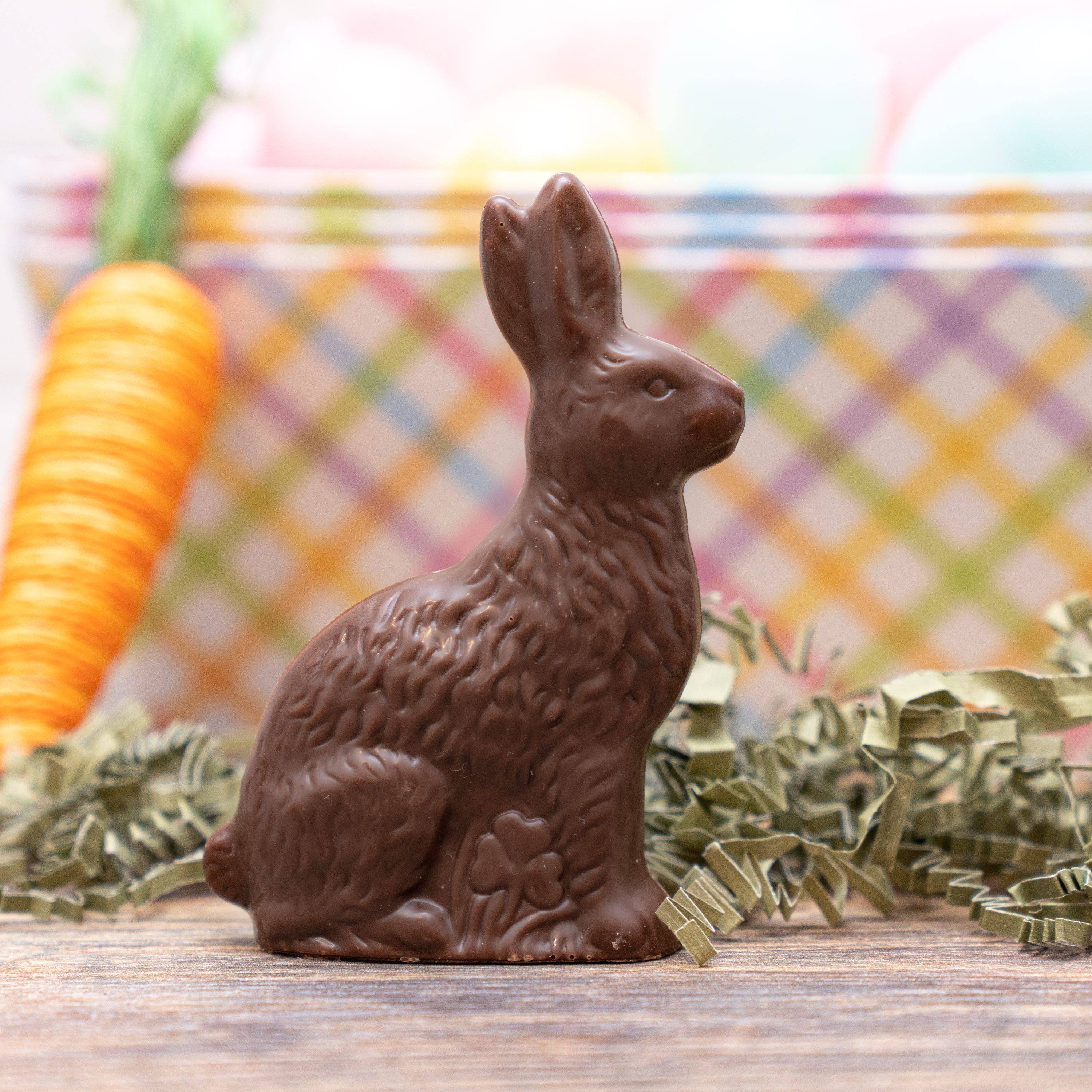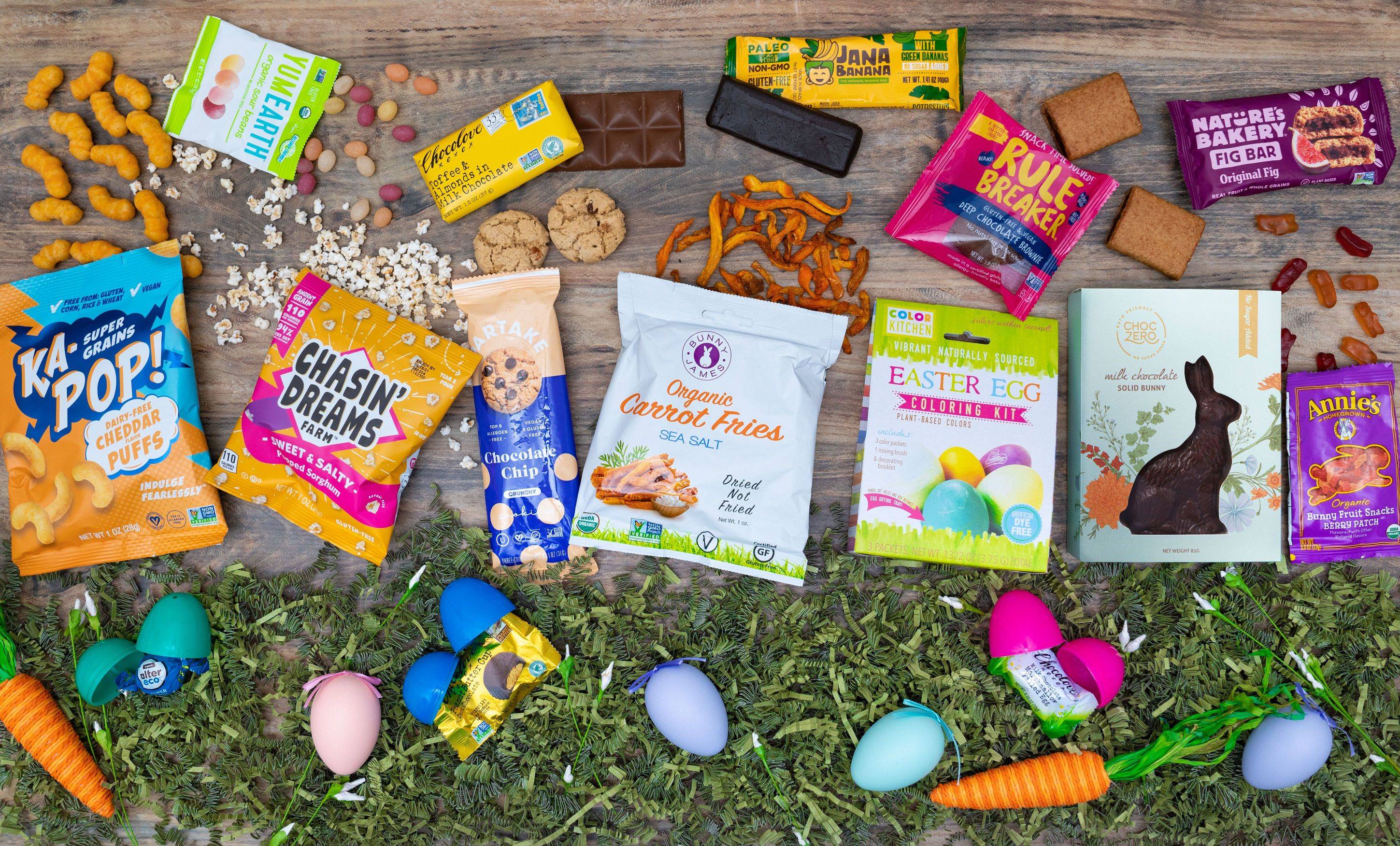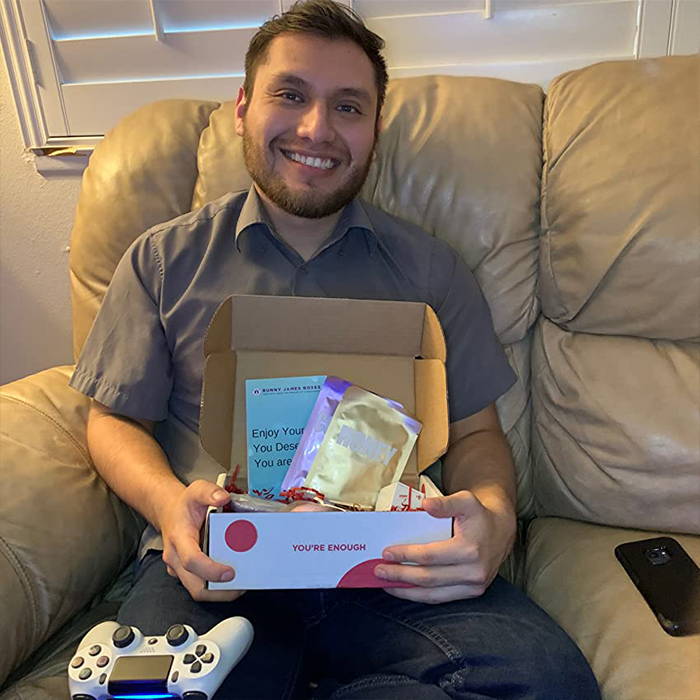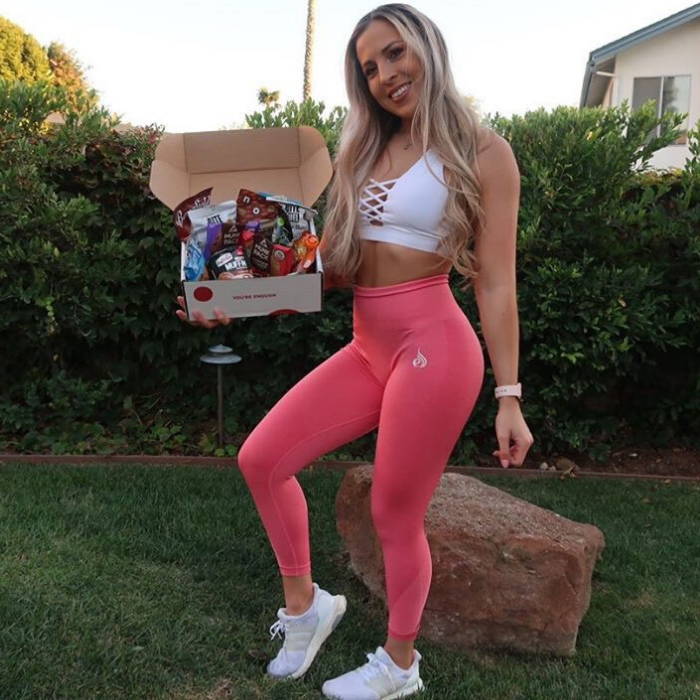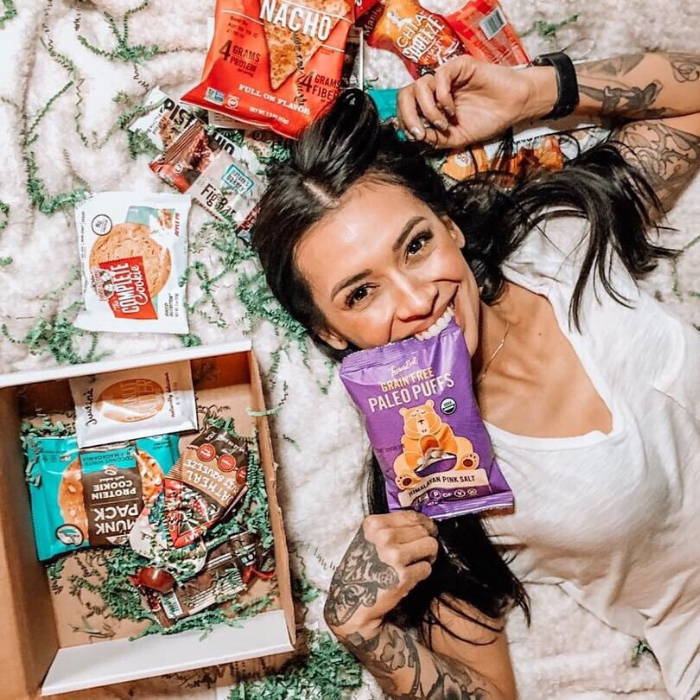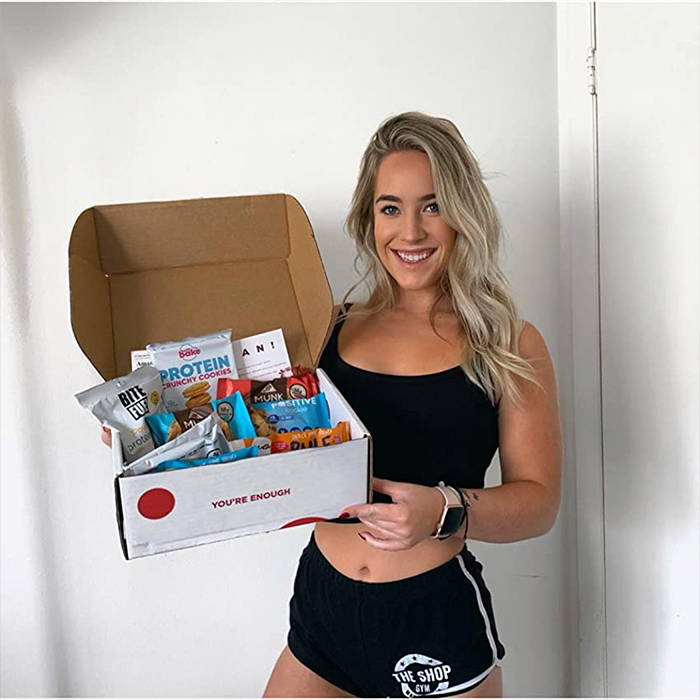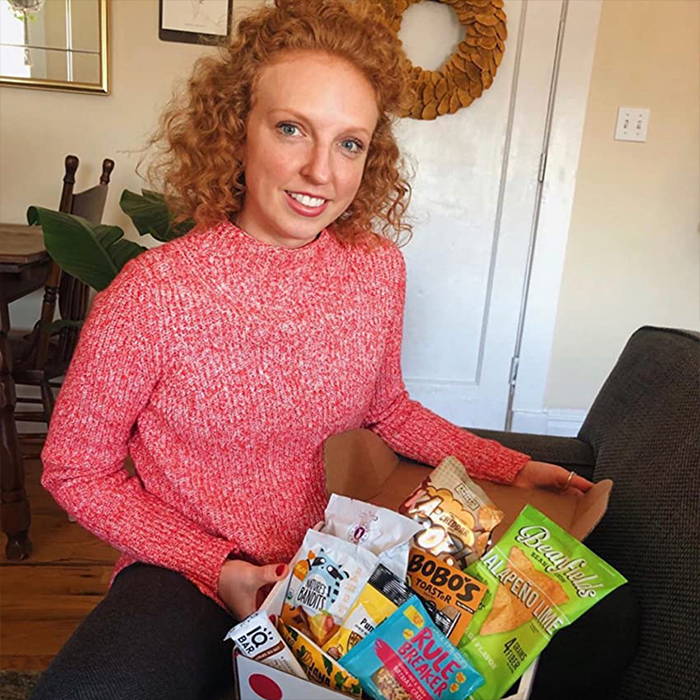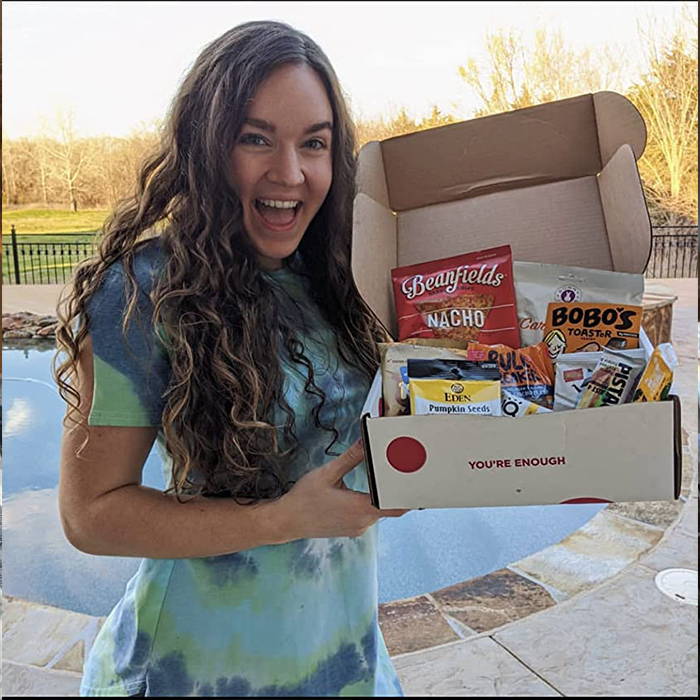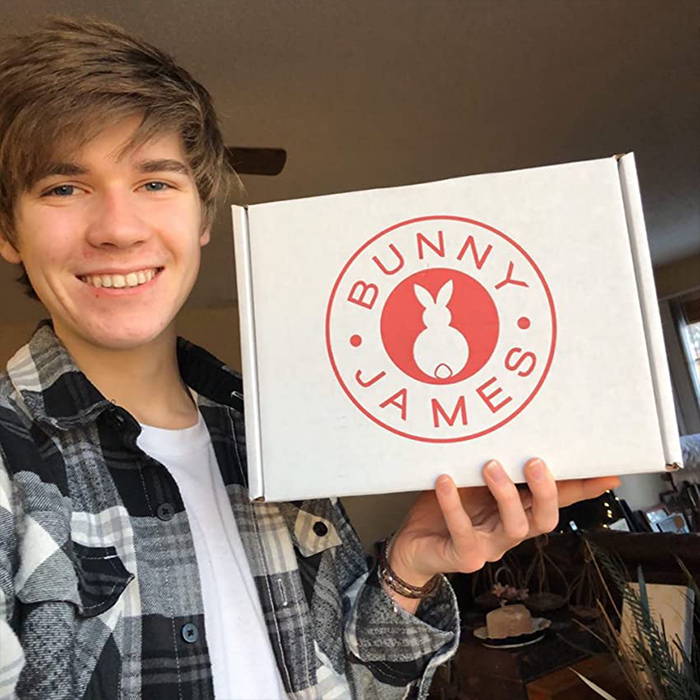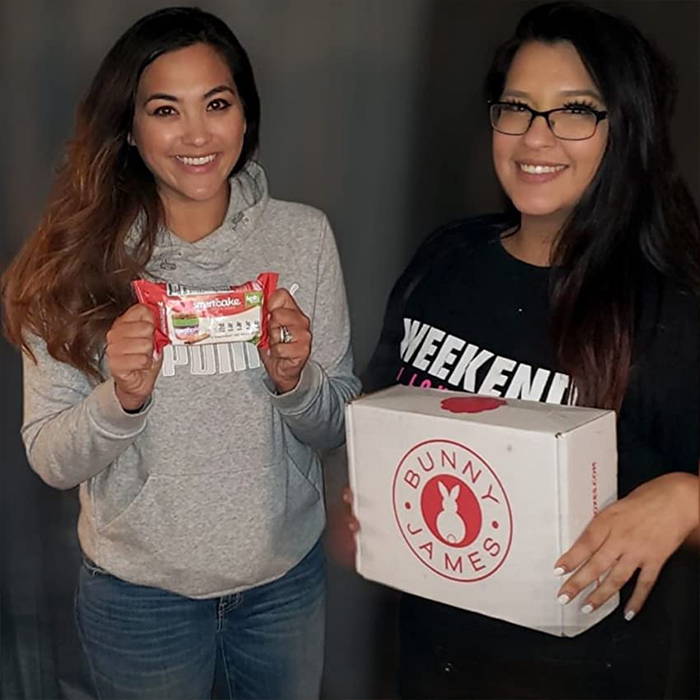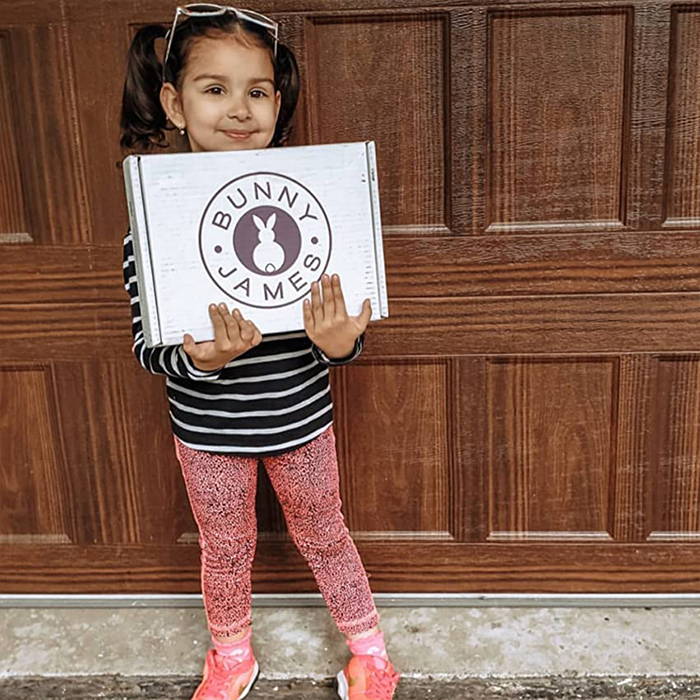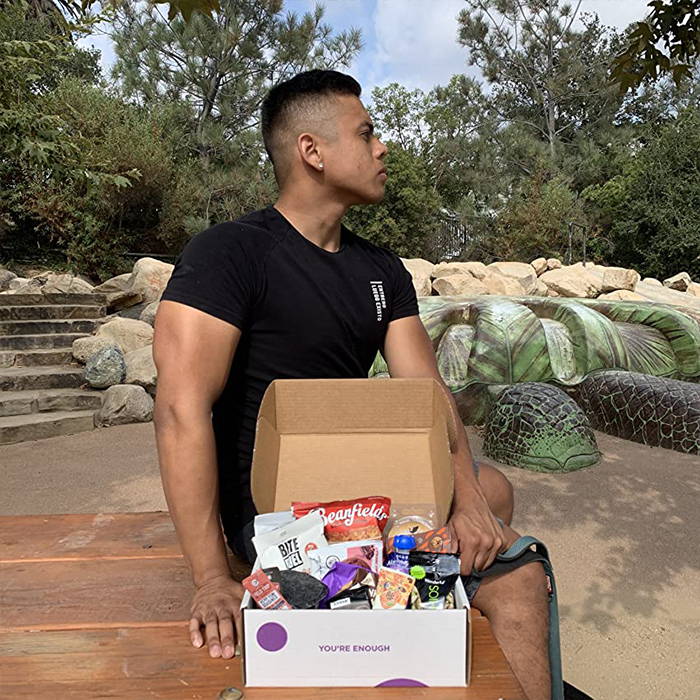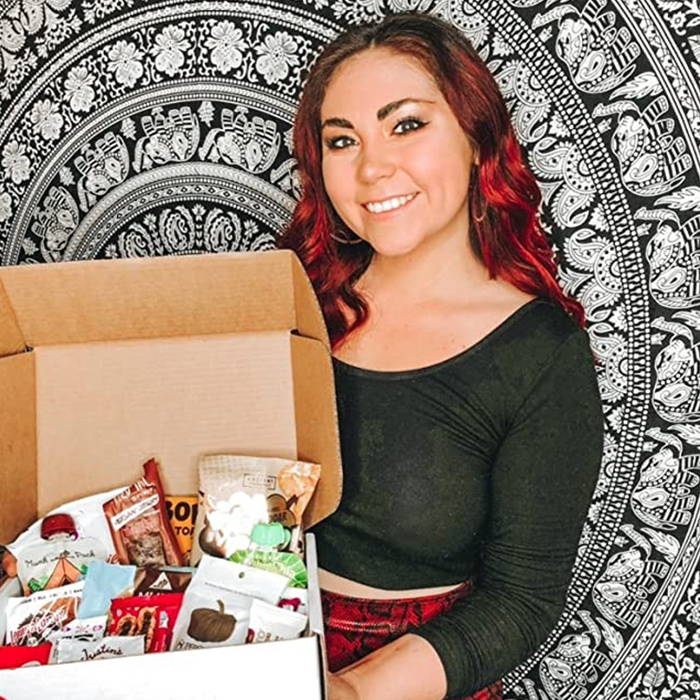 I love the Bunny James Brand. I can Snack all I want to at work and not worry about putting unhealthy ingredients in my body. This is probably my favorite of all the boxes. My dad is gonna love it too!
- Dan

This was a birthday gift for my dad; he absolutely LOVED it! He makes his own jerky and I was looking for seasoning packets when I found this. My dad kept going on and on to my mom what a wonderful gift it was!
- Shelly

I didn't know what to get for my brother in law for Father's Day and figured what better than a variety of snacks. Needless to say he enjoyed every bit and it was gone within a few hours. Appreciated the quality and variety included in this set and will keep Bunny James in mind for future gifts. At least he still has the mug!
- Kameron