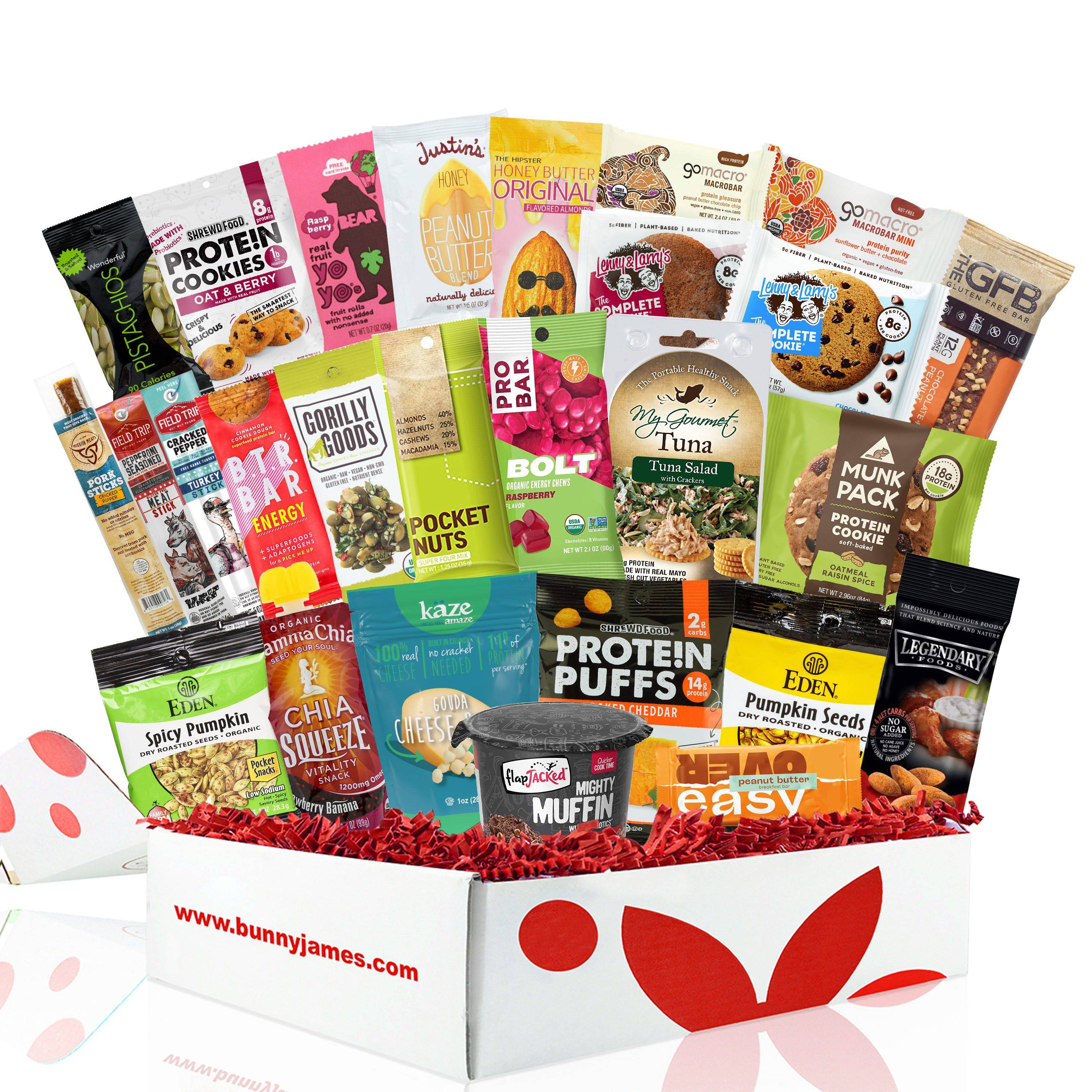 [1] FlapJacked Mighty Muffin with Probiotics 20g Protein 1.94 oz.
[1] OverEasy Peanut Butter, Breakfast Bar 1.80 oz.
[1] Legendary Seasoned Almonds 1.50 oz.
[2] Lenny & Larry's The Complete Cookie 2 oz.
[2] GoMacro Mini Protein Bars 9 oz.
[1] Mamma Chia Squeeze Vitality Snack 3.5 oz.
[1] My Gourmet Tuna Snack Packs 3.5 oz.
[1] Pocket Nuts 1.24 oz.
[1] BTR Cinnamon Cookie Dough ENERGY 1.23
[1] Wonderful Pistachios Roasted and Salted Pistachios 1 oz.
[2] Shrewd Foods Protein Crisps .70 oz.
[1] Kaze Gouda 1 oz.
[1] Field Trip Beef & Pork Stick **Perpperoni Seasoned*** .5 oz.
[1] Field Trip Turkey Stick **Cracked Pepper** .5 oz.
[1] Eden Pocket Snacks Seeds, Pumpkin 1 oz.
[1] Eden Pocket Snacks Seeds, Spicy Pumpkin 1 oz.
[1] Mission Meats Pork Stick 1 oz.
[1] PROBAR BOLT Raspberry 2.10 oz.
[1] The Hipster Honey Butter 1 oz.
[1] Justin's Peanut Butter Honey Squeeze Pack 1.15 oz.
[1] The GFB High Protein Bars 2.05 oz.
[1] BEAR Real Fruit YoYos - Raspberry
[1] Gorilly Goods BAJA - Pumpkin Seed/Hemp/Cilantro stickpack 1.30 oz.
[1] Munkpack Protein Cookie 2.96 oz
[1] Country Archer Original Mini Sticks .50 oz.
[1] Skinny Salami All American Beef 1 oz.
[1] Ostrim Beef/Elk Snack Stick **Teriyaki** 1.50 oz.
[1] Think Jerky Sweet Chipotle Jerky 1 oz.
[1] Field Trip Turkey Stick **Cracked Pepper** .50 oz.
[1] Mission Meats Beef Bar **Tasty Original** 1 oz.
[1] Chomps Chompling - Original Flavor .5 oz.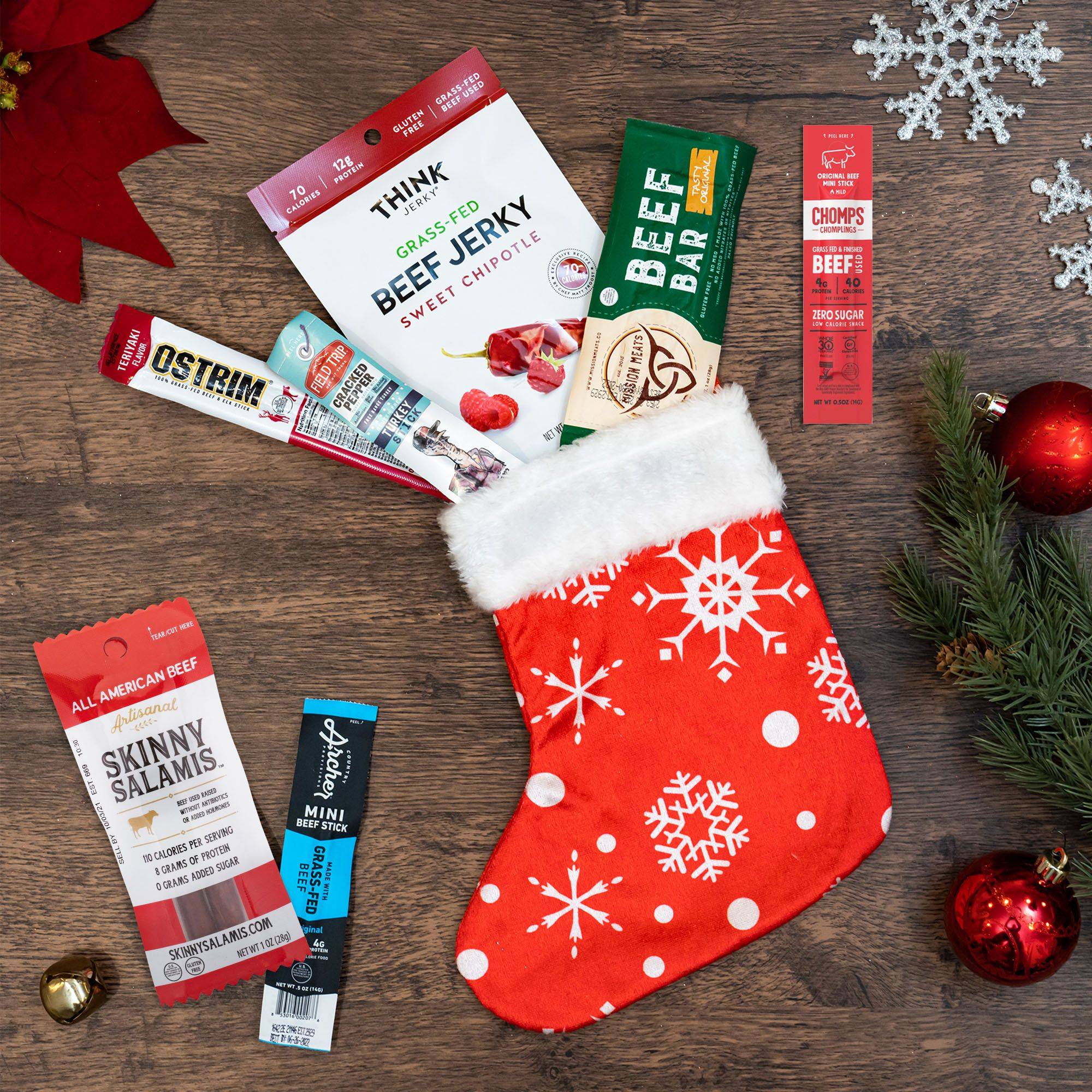 The fully customized and laser engraved "You're The Man" mug is dishwasher safe and microwave safe!The message will never fade because it's not printed, it's engraved into the ceramics of the mug by a laser. Highest quality mug on the market!
This is the perfect gift for any man!
Occasions:
Birthday gift for him
Housewarming gift for him
Father's Day Gift
Holiday gift for him
Gift for him
Gift for any man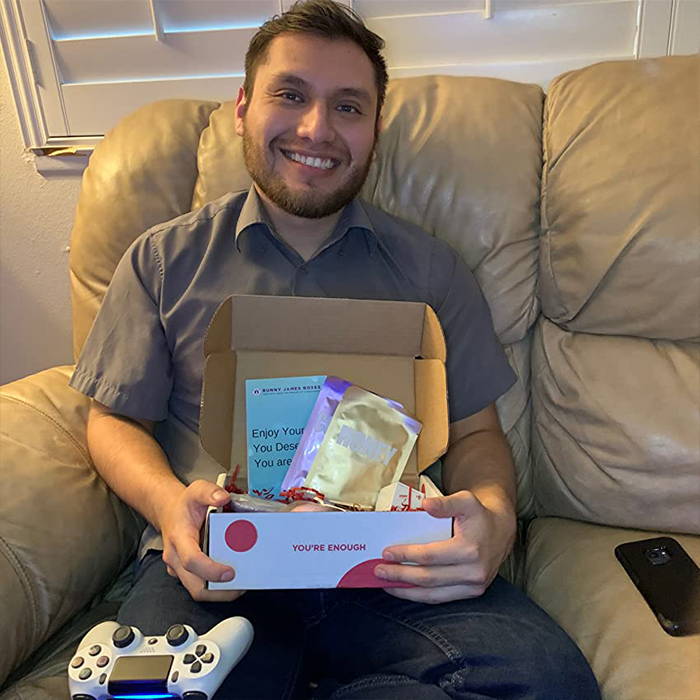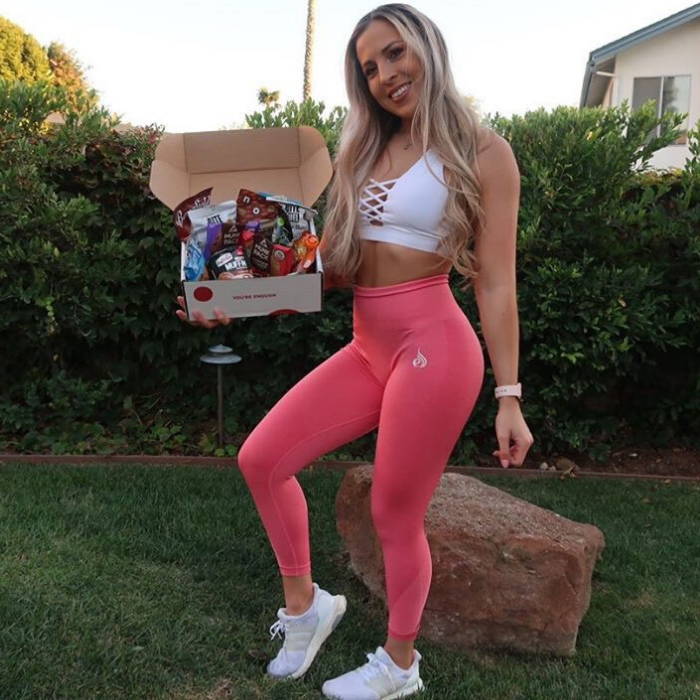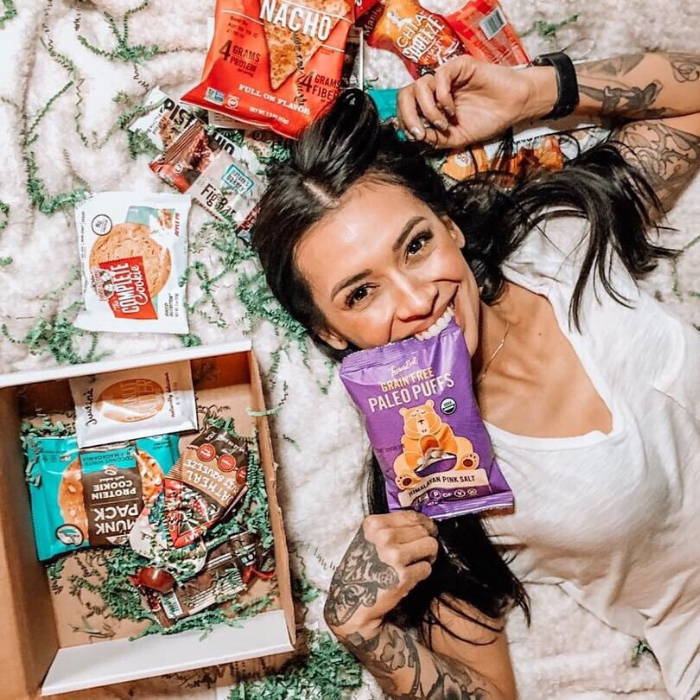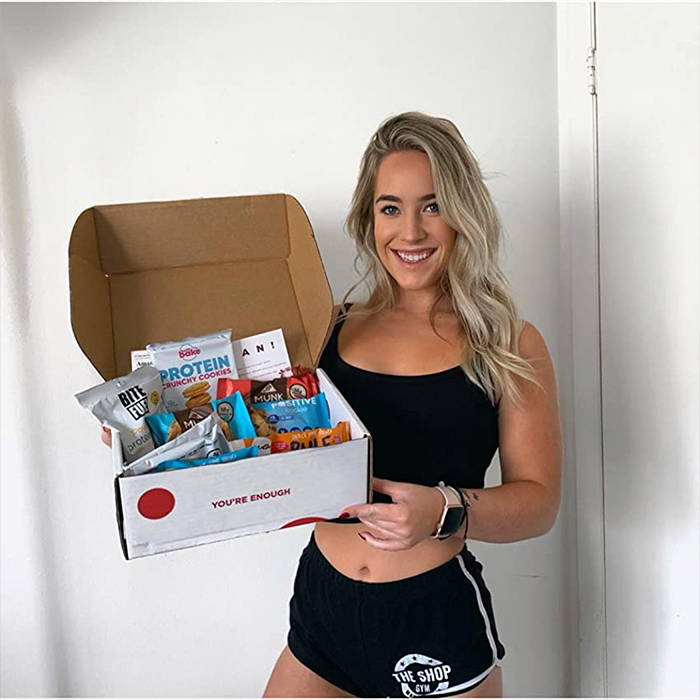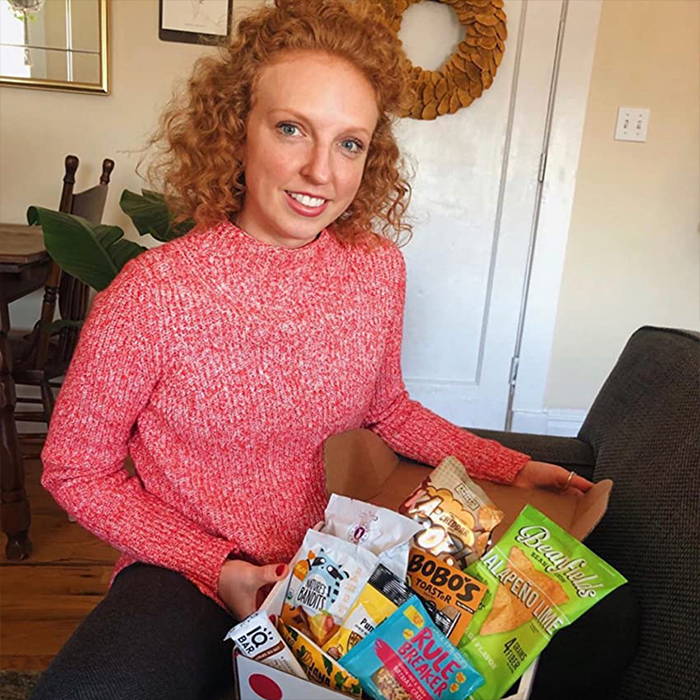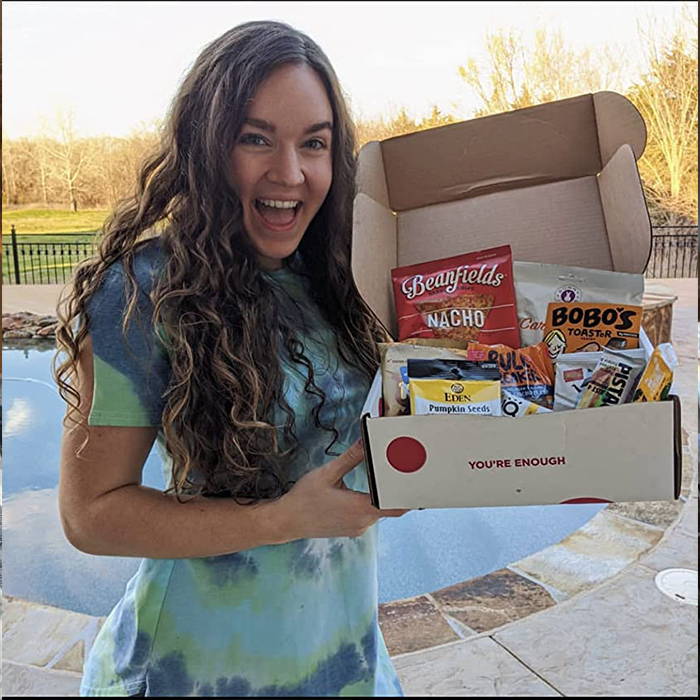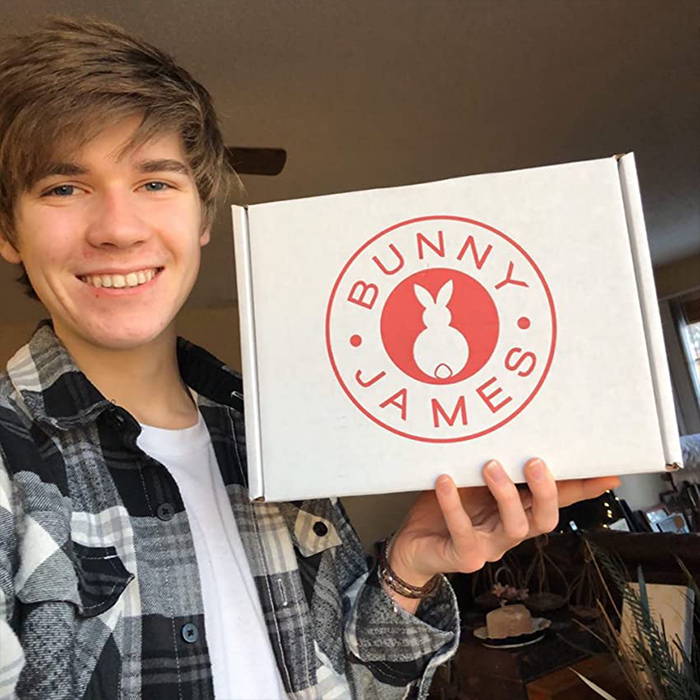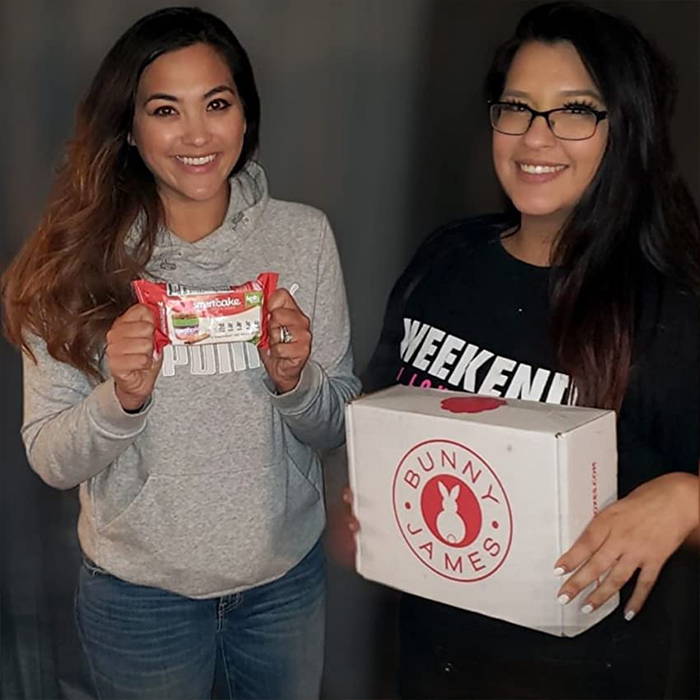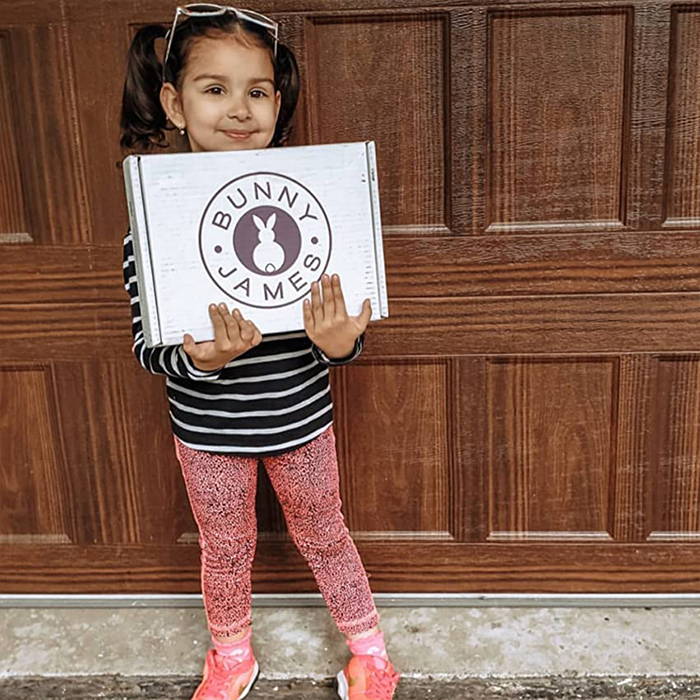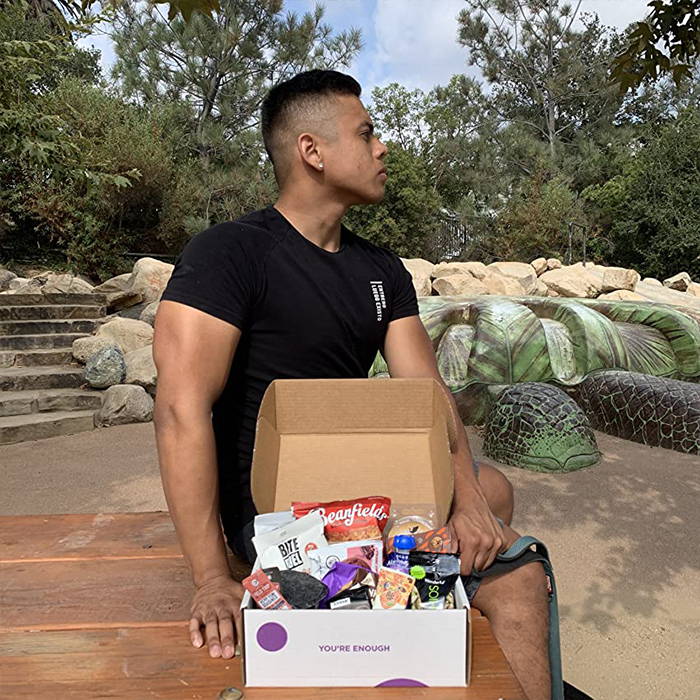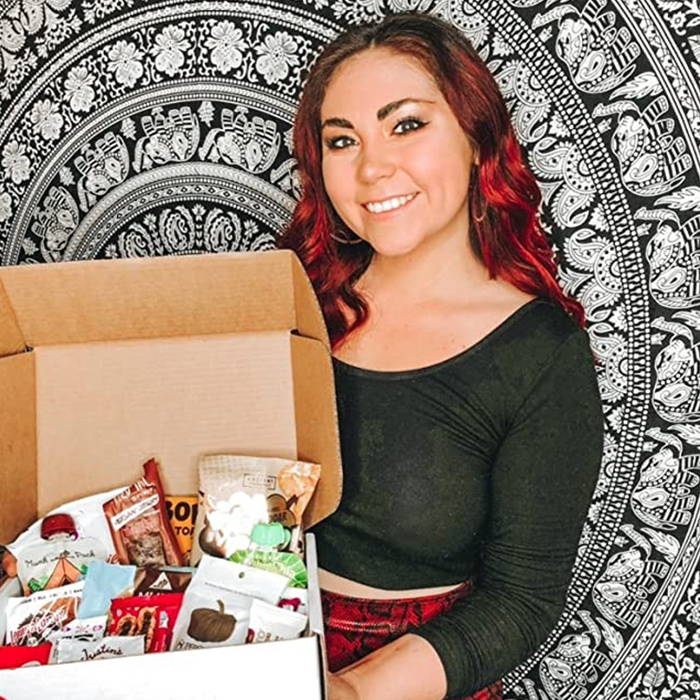 I love the Bunny James Brand. I can Snack all I want to at work and not worry about putting unhealthy ingredients in my body. This is probably my favorite of all the boxes. My dad is gonna love it too!
- Dan

This was a birthday gift for my dad; he absolutely LOVED it! He makes his own jerky and I was looking for seasoning packets when I found this. My dad kept going on and on to my mom what a wonderful gift it was!
- Shelly

I didn't know what to get for my brother in law for Father's Day and figured what better than a variety of snacks. Needless to say he enjoyed every bit and it was gone within a few hours. Appreciated the quality and variety included in this set and will keep Bunny James in mind for future gifts. At least he still has the mug!
- Kameron